2023 Contemporary Art Market Report
As we embark on a new year and decide on our goals for 2023, whether those include more travel, redecorating your kitchen, or buying more art, it is always important to know the forecasted trends for the year. If you're hoping to add to your art collection with exciting art by emerging artists, we've discovered five contemporary art market trends you'll want to keep in mind as you browse our online gallery. These five trends will set a tone for the year and create rippling effects in the contemporary art world, home decor, and more. Read on to discover our curators' and art advisors' predictions that promise to make 2023 your best year for buying art.
New and established collectors are looking to invest more in political and activist art this year. Whether you consider yourself politically engaged or are hoping to become more so in 2023, selecting art that proudly displays your opinions and acts as a conversation starter could be a great motivator to support an emerging artist and actively contribute to a worthy cause. 
Let the artwork in your home speak louder than words while supporting politically active artists making a unique statement and new point of view through their art practice. If you're hoping to become more engaged in the political conversation and outspoken with your beliefs, buying art as a form of activism and contributing to socially engaged artists' success will give you a stronger foundation and informed perspective to build on for the year. This greater demand for activism art encourages and inspires artists to create work with a political and social message and further cement themselves in this specific time in history.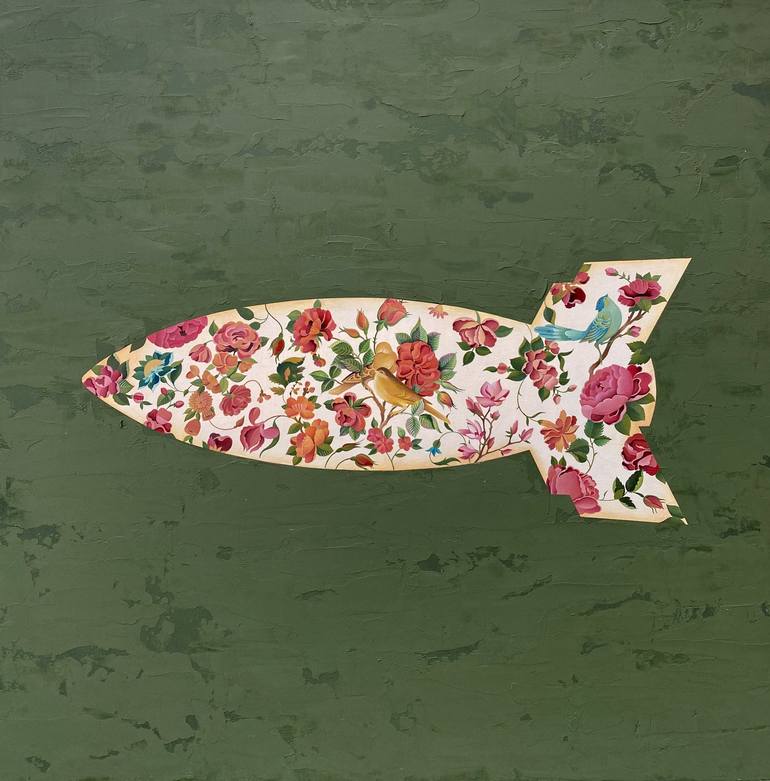 The Peaceful Missile
Sha Ganjali
$6,550
As we become increasingly invested in our virtual personas through purchasing digital art and NFTs and our curated lives within the Metaverse, discovering art that caters to the phygital experience will become incredibly sought after in 2023. If you're already a collector of digital art and NFTs, you can look forward to the continued leaps in technology and how it can foster a greater appreciation for artists and the work they create. 
If you're new to the world of digital art and NFTs, 2023 will be the year that you will want to take chances and grow yourself (and your art collection) by experiencing everything the virtual art world has to offer. Not sure where to start? Explore our NFT page and learn more about our curated collections, exclusive art drops, and trailblazing projects for 2023. If you're ready to go further and want exclusive access to our digital art and NFT drops, sign up for our newsletter and never miss an announcement or new project in this constantly evolving and surprising area of the art world.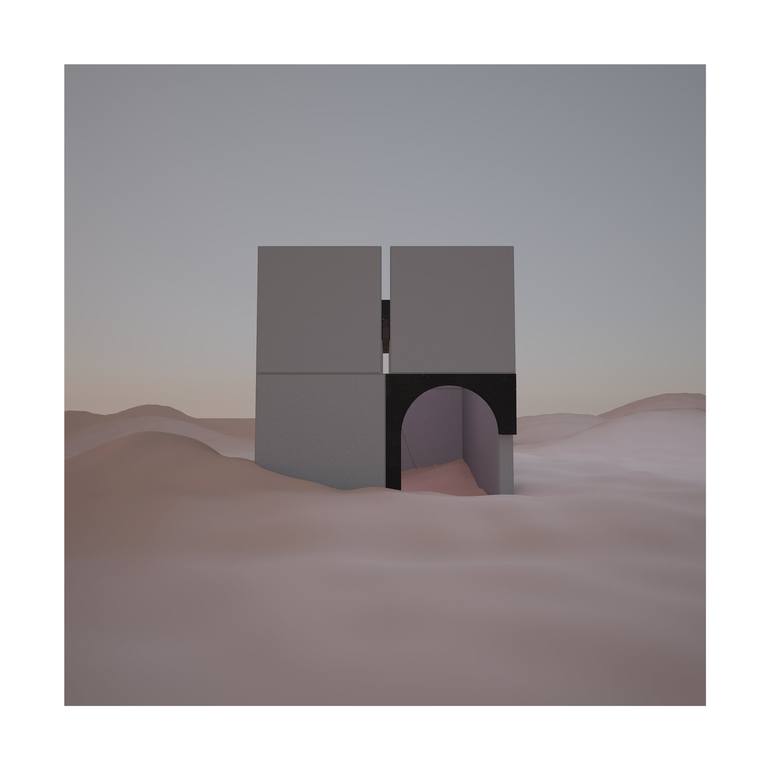 NoChurch #2.1
Oderspace SOS
$499
Bold and Expressive Colors
2023—the year of color and expression. Toss away the beige and boring and welcome in bright, bold, and expressive colors for the new year. The artwork you select for your home doesn't have to match your sofa or rug perfectly. In fact, your interiors will become far more intriguing and unique when you mix patterns and opt for vivid and unexpected colors over neutral and unremarkable shades. 
When selecting your next statement piece to liven up a space, choose artwork with bright and inviting hues that will reinvent, celebrate, and rejuvenate your everyday living areas and immediately boost your mood. Trending colors like the Pantone Color of the Year, Viva Magenta, embody this sentiment toward uplifting palettes that breathe new life into your home and state of mind. Unconvinced? Bright colors are proven to make you feel more energized and focused. Bold colors can grab viewers' attention, and wouldn't you like your visitors to fully appreciate your newly acquired artwork as soon as they step into your home?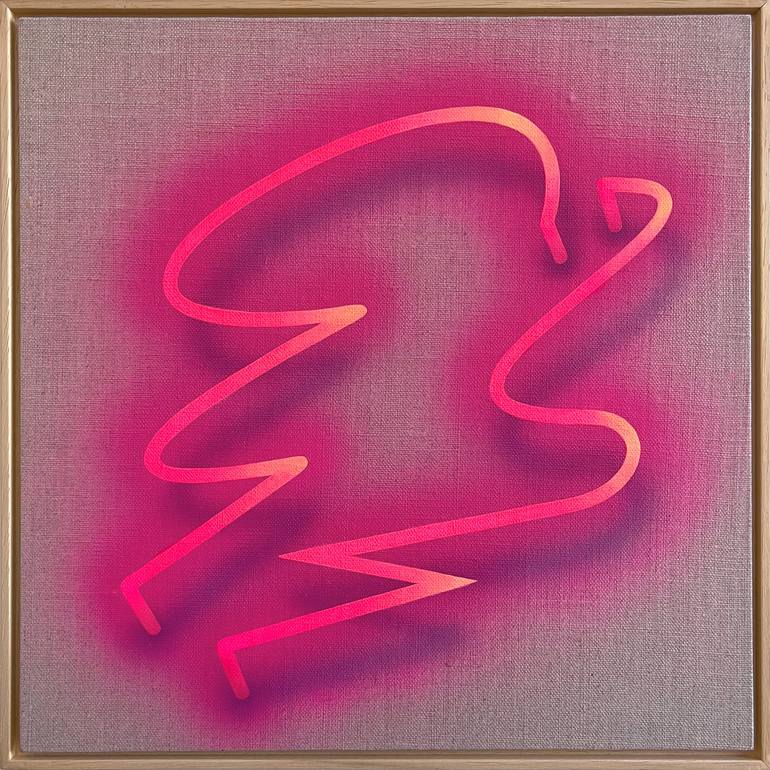 Cumulus Fire 1
Mike Edwards
$470
If bright colors will never be for you (which is perfectly fine), rest assured that soothing and more natural color palettes will always be in fashion. As wellness-oriented interiors continue to dominate residential and commercial designs, a new art style has emerged that blends the sophistication of Japanese living with that of Scandinavian comfort. A perfect fusion, Japandi focuses on minimalist aesthetics, high functionality, and sustainable practices.
The Japandi aesthetic emphasizes the inclusion and importance of natural materials and textures with simple, useful designs. In 2023, collectors and artists will continue striving to be more eco-friendly and look to support and use sustainable methods and materials. With the combination of sleek Japanese design and the more rustic leanings of Scandinavian aesthetics, Japandi offers a sensible solution to enjoy the benefits of both. Why choose one over the other when you can have the best of both sensibilities?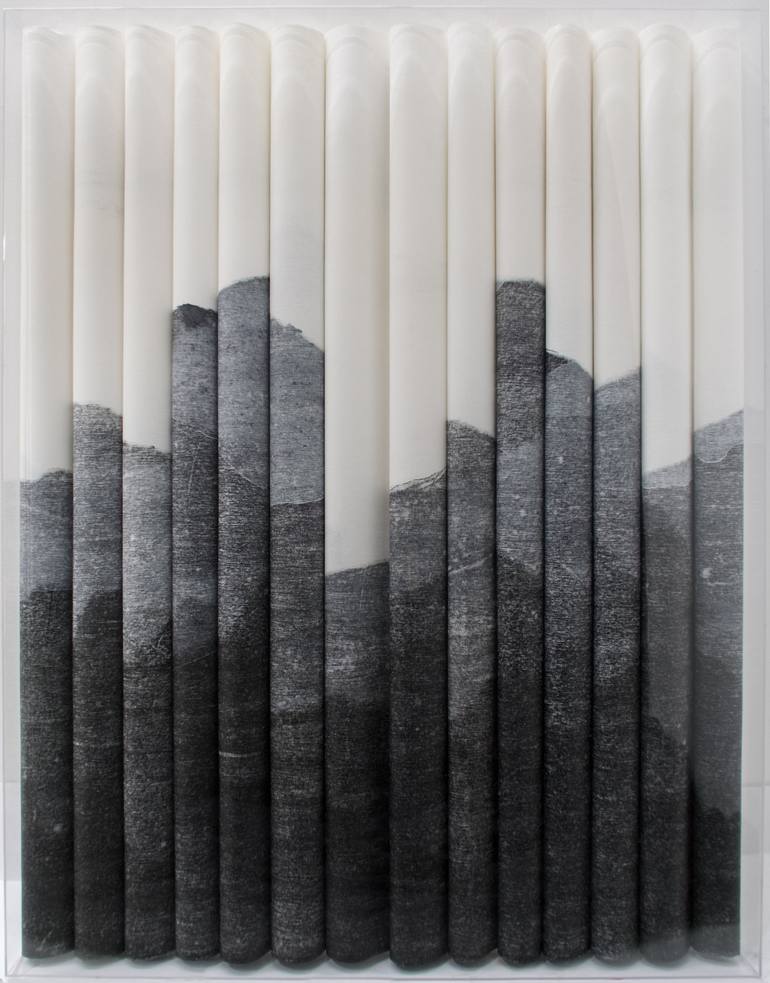 Across all the trends is a sense of timelessness. Although these contemporary art market trends are looking forward to the future, their underlying truths surrounding art and art collecting remain the same: whether it's a statement piece, an artist working with new technologies, or a style embodying lasting aesthetics, these five art trends illustrate our enduring appreciation for art's ability to move us emotionally and enhance our daily lives.
And the 2023 emerging trend that embodies this timelessness the best is perhaps our final trend, sculpture. Take time this year to discover contemporary sculptors working across various mediums like fiber art, wooden sculpture, and metalworking, and find one that speaks to you. Searching for the right sculpture can be far more fun than daunting when you start small and look at tabletop sculptures or dynamic mobiles to hang from the ceiling. Think about sculpture that works with your interior, whether your home is full of extreme angles and blank spaces in need of comforting textile wall hangings or if your home is overflowing with antique furniture that needs a modern sculpture to mix it up. Be daring this year in your art choices and take advantage of our online gallery with over 100,000 artists working across all styles, mediums, and continents.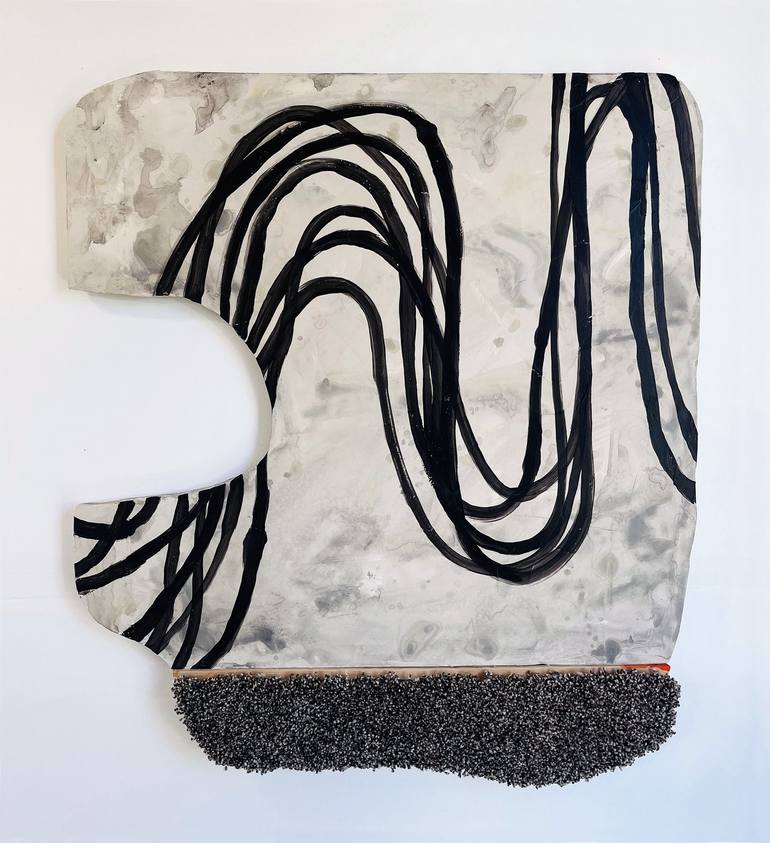 The Opportunist 2
Valerie Wilcox
$3,500
Discover an unparalleled selection of original and limited edition art handpicked by our curators
Enjoy hassle-free delivery, world-class customer service, and 7-day money-back guarantee
Support emerging artists from around the world