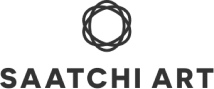 Our curators worked with top Saatchi Art artists to imagine three one-of-kind experiences for art collectors and jetsetters alike. We guarantee they'll keep you dreaming through 2019.
Be a Muse for a Day in London
Famous for her stylized portraits of women adorned in the finest couture, Miss Aniela will host a private photo session for you in her UK studio. The fine art photographer will capture you in an elaborate scene that you dream up together, then deliver a one-of-a kind 30 x 40 inch photograph just a month later. It will be a once-in-a-lifetime experience—and you'll have the picture to remember it forever.
Team Up with a Daredevil Photographer in Malibu
Best known for his large-scale aerial images, fine art photographer Jin-Woo Prensena will take you and a guest on a private helicopter tour along the Malibu coast. During the 120-minute flight—piloted by Aaron Fitzgerald, owner of Airborne Images and a member of the Red Bull Air Race Team—you will find the perfect view for Prensena to capture. Afterwards, you will choose a limited edition photograph for Prensena to print, sign, and frame—providing you with an unforgettable memory of this unique experience.
Make Your Garden Monumental
This captivating sculpture will immediately transform any property. Berlin-based artist Thomas Otto created the majestic work for the Metallic Giants outdoor exhibition at Castle Clemenswerth in Germany. Its geometric form will reveal itself in shifting lights and seasons, and make a modern and memorable addition to any garden setting.