Gifts That Will Stand Out From the Crowd
This season, be inspired by exclusive works and one-of-a-kind art experiences—available only at Saatchi Art, the world's leading art online gallery.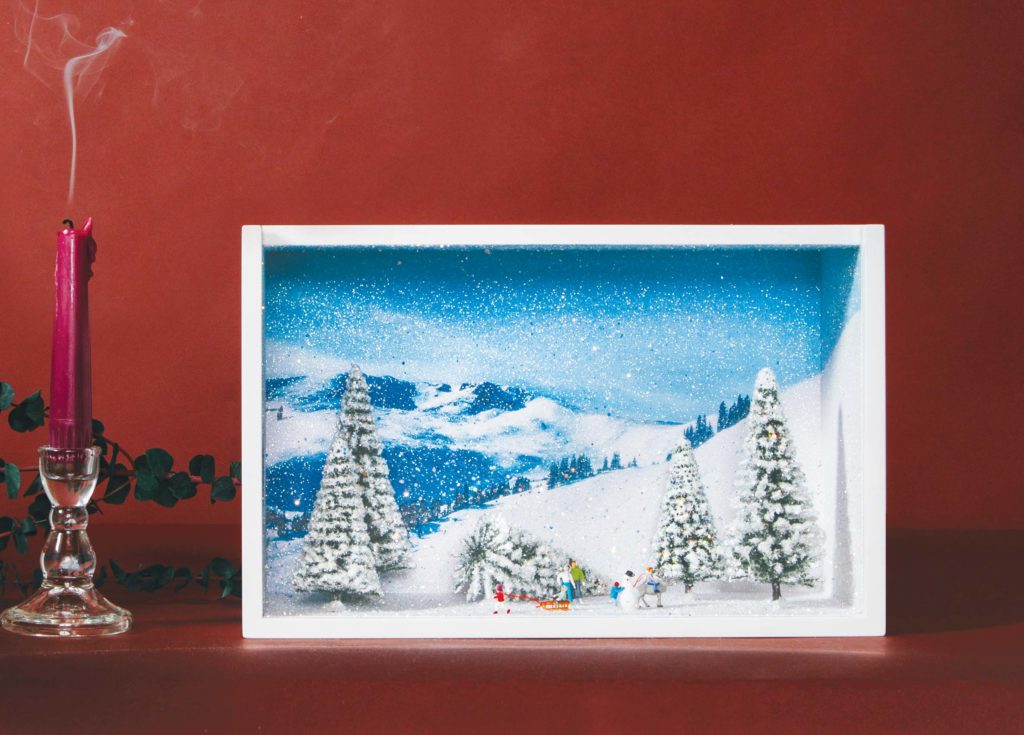 Miniature Winter Wonderland
A Magical Artwork for the Child in us All
This magical shadow box from renowned artist Lisa Swerling depicts a classic wintry scene of children and parents playing together in the snow. The idyllic tableau will fill you with nostalgia for your own childhood, or commission a custom version depicting members of your own family. This artwork can nestle in a shelf, easily hang on a wall, or even sit under the tree. Lisa's series of glittery dioramas, called Glass Cathedrals, has been exhibited internationally and has found homes with collectors worldwide.
Limited edition of 20: $815
Commission a personalized version: Starting at $1,175
View Artist's Portfolio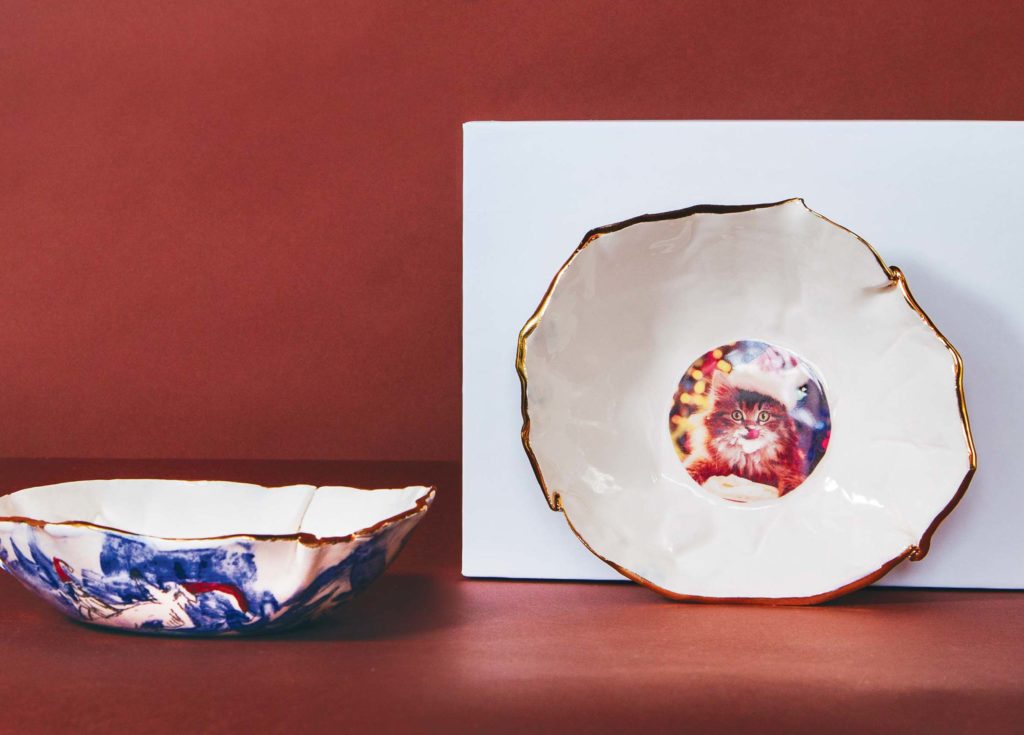 A Festive Curio for the Funky Collector
These brilliant and highly collectible festive bowls are exquisitely handmade by painter and ceramics artist Sam Marsh. Available in a special edition of ten or as a custom work featuring your own favorite animal, these quirky pieces can be displayed on your holiday table or bookshelf. Sam has been the recipient of several international awards and has exhibited extensively across the United Kingdom.
Small Bowl Limited Edition of 10: $340
Large Bowl Limited Edition of 10: $680
Commission a personalized version: Starting at $340
View Artist's Portfolio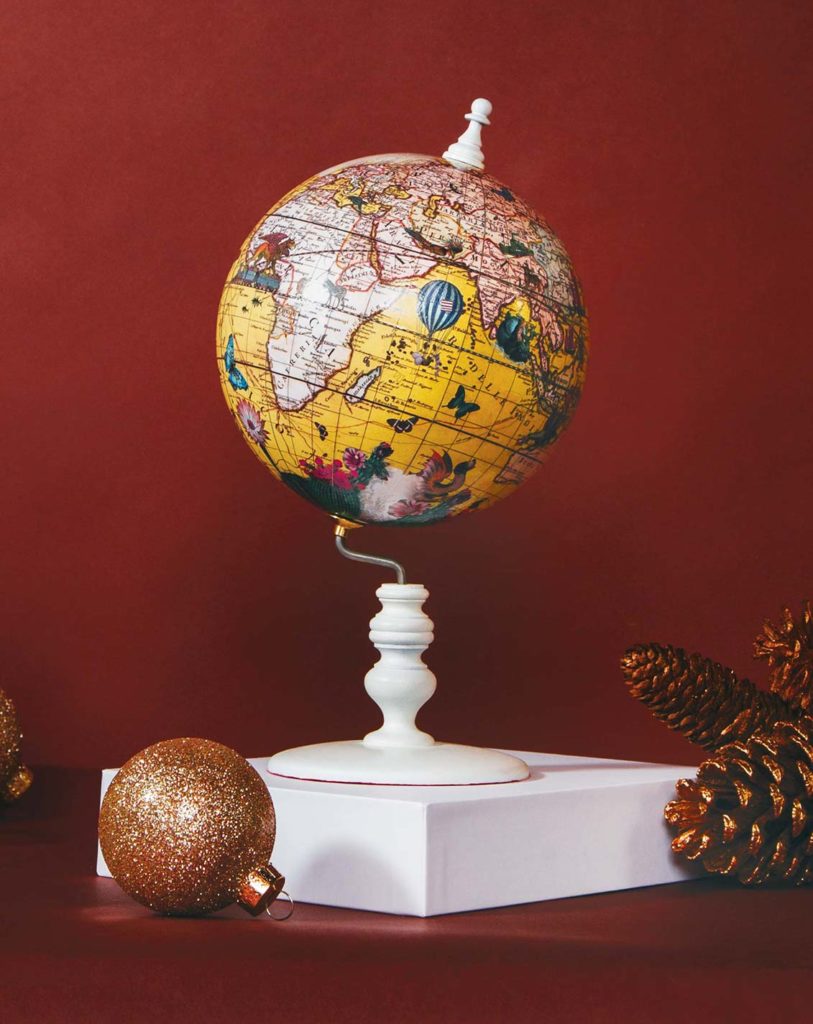 An Heirloom for the World Traveler
Brought to life by an award-winning artist from the Isle of Wight, Kristjana Williams' fantastical globes are an adventurous reimagining of the traditional heirloom. Each twelve-inch globe is made in the time honored manner of applying printed gores—or sections—to a sphere, the same technique used since the sixteenth century. Kristjana has won numerous awards for her works, including a D&AD award, Clio Award, and a first prize at New York Festivals Grand Prix. She has created a series of installations for the 2016 Olympics in Rio de Janeiro, made works for brands like Christian Louboutin and Fortum and Mason, and exhibited widely around the world.
Limited edition of 250, available in 3 colors: $535
View Artist's Portfolio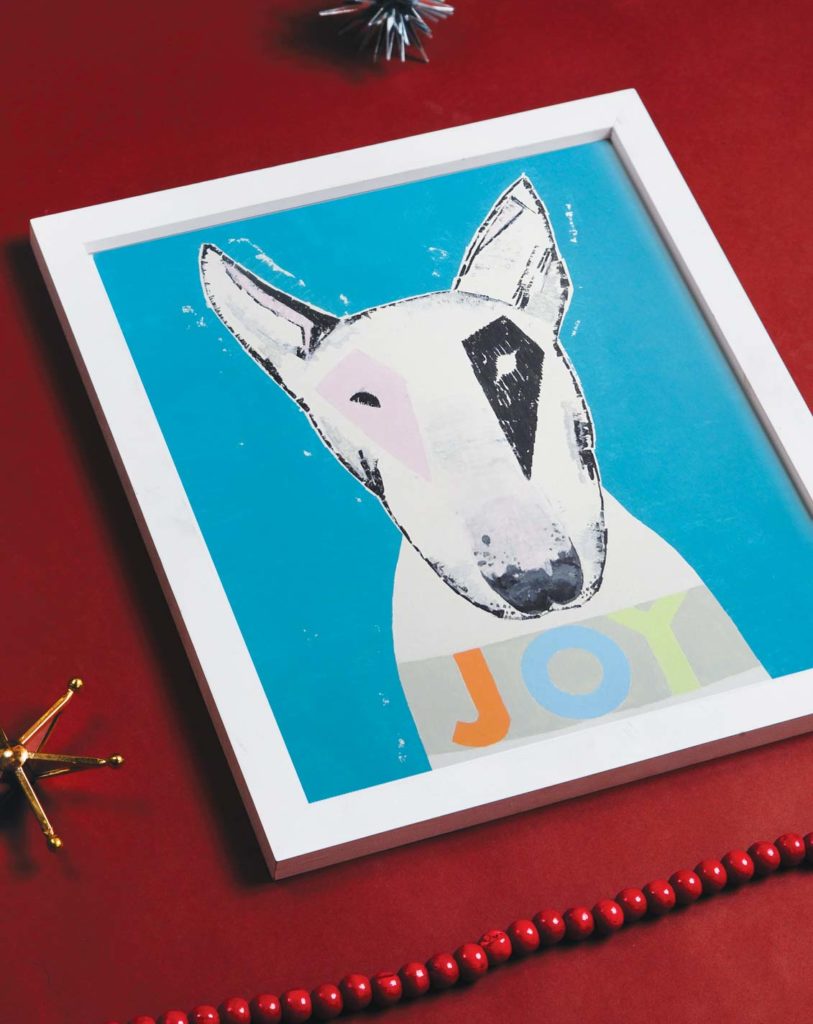 A Personal Piece for the Animal Lover
This holiday season, we are throwing the traditional family portrait out the window, and opting instead to immortalize our fur-babies in ink and acrylic. Commission a pet portrait in the quirky, pop-art style of Andy Shaw. Available in sizes ranging from Chihuahua to Great Dane. A collector favorite, Andy's works have been exhibited at such impressive institutions as The Victoria & Albert Museum, London, the Museum of Contemporary Art, Barcelona, and the Museum of Arts & Design, New York, and his pieces have been acquired for notable celebrity collections.
Commission: Starting at $310
View Artist's Portfolio
The Ultimate Art Subscription
Build an Enviable Art Collection in a Year
Work with an expert curator to add a new original work to your personal collection every month for an entire year. The subscription includes one artwork sent per month selected by the buyer from a curated collection of works, which will be updated regularly by your dedicated Saatchi art advisor.
Monthly artwork valued at approximately $1,200 and subject to Saatchi Art's 7-day return policy.
An Art Experience for the Person with Everything
A Saatchi Art curator will visit your home, learn about your style and space during an in-person curatorial consultation, and then create a comprehensive proposal for all of your art purchases in 2020. Experience includes one bespoke artwork commission made specially for you by one of our artists and a $5,000 credit towards an original artwork purchase.
Available in the US only.