Saatchi Art Commissions Artwork By Kelly Puissegur
In Celebration of Women's History Month
Saatchi Art commissioned artist Kelly Puissegur to create two original works prompted by the concept "Refuse to be the Muse." The idea was inspired by the fact that throughout history, women have more often been the subject of artworks by male artists than have their own works displayed in museums and galleries.
Marked by her signature playful yet punchy style, each work combines text and figures to make an empowered representation of women who aspire to be more than just inspiration for others. "I wanted the works to be fun but also have a feminine feel," the artist explained. "I started drawing women in different ways and ended up with six colorful ladies holding a man's head for the first one. The second one was a little more literal. I imagined a group of male artists ready to draw their model, but she had other ideas."
In addition to the original artworks, collectors may also purchase limited-edition prints starting at $75 at Saatchi Art, or visit Society6 to purchase a line of products featuring Puissegur's work.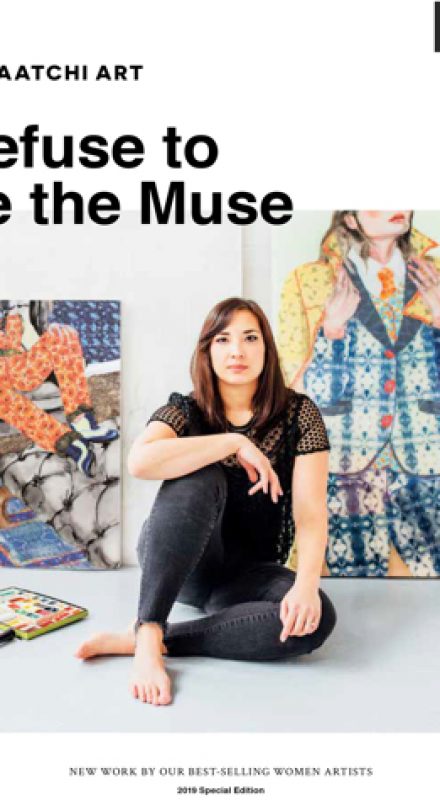 "I think it's important for art to speak for itself. I try to appeal to a person's sense of humor and comment on the absurdities of being a person."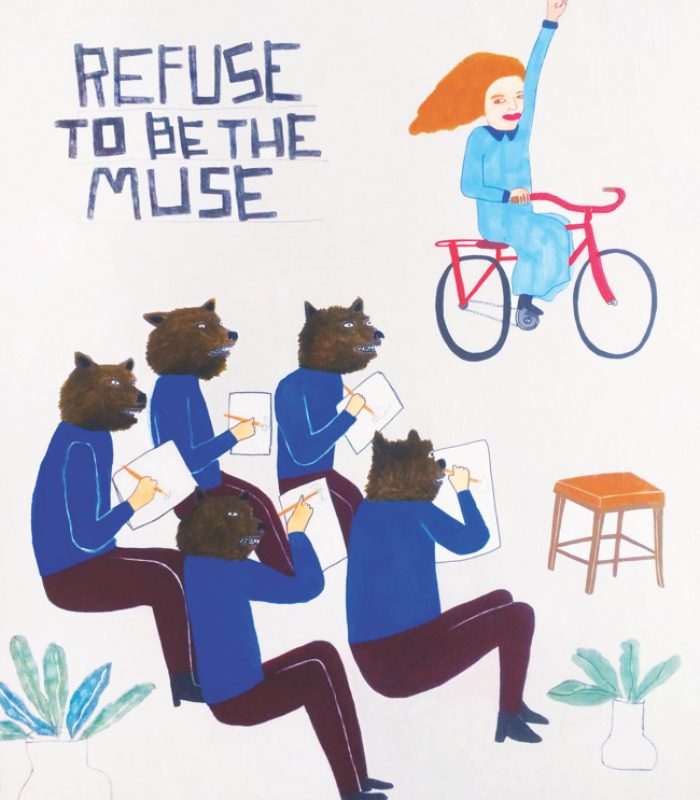 Thursday's Driving Class Had Run Its Course
Original work is $960, including shipping, on Saatchi Art
Limited Editions available at Saatchi Art starting at $75
Roger Worried That His Hair Style Was Out of Fashion
Original work is $960, including shipping, on Saatchi Art
Product line available on Society6 including prints, posters, stickers, totes, and t-shirts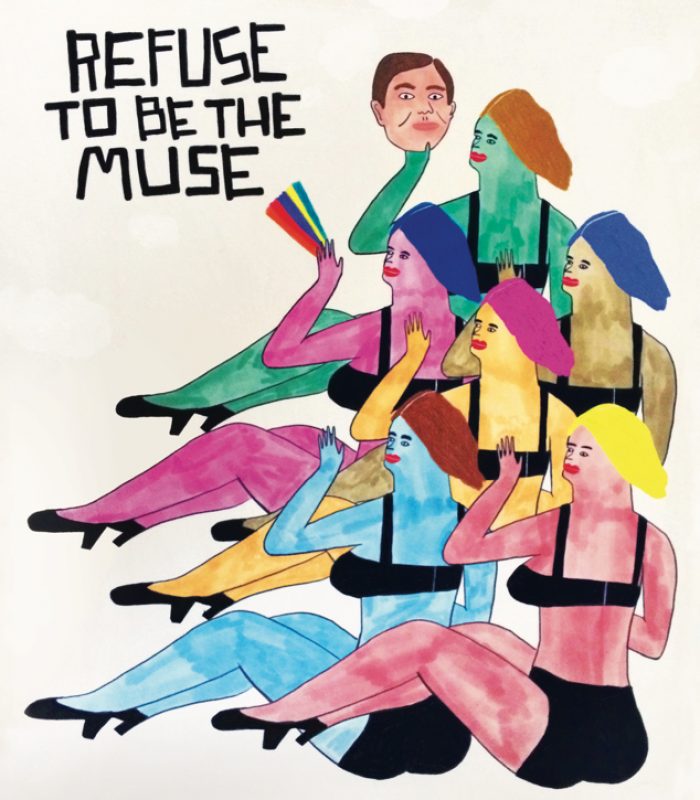 Roger Worried That His Hair Style Was Out of Fashion
Original work is $960, including shipping, on Saatchi Art
Product line available on Society6 including prints, posters, stickers, totes, and t-shirts