A Music Talent Manager Who
Uses Art as a Creative Outlet
Rico Brooks oversees the music careers of some of the most notable names in the industry, but that doesn't mean art doesn't provide a valuable creative outlet for him. "When I'm on the road, I'll try to sneak into an artist's studio or stay a day later to go visit art museums," he explains. Since college, the talent manager has found beauty and meaning in art—whether enjoying the exhibitions on view at his local High Museum of Art in Atlanta or searching out works by some of his favorite artists while traveling (Kerry James Marshall and Jacob Lawrence are on the list.)
"Art was once something that only the rich and wealthy could buy. Saatchi has broadened the base."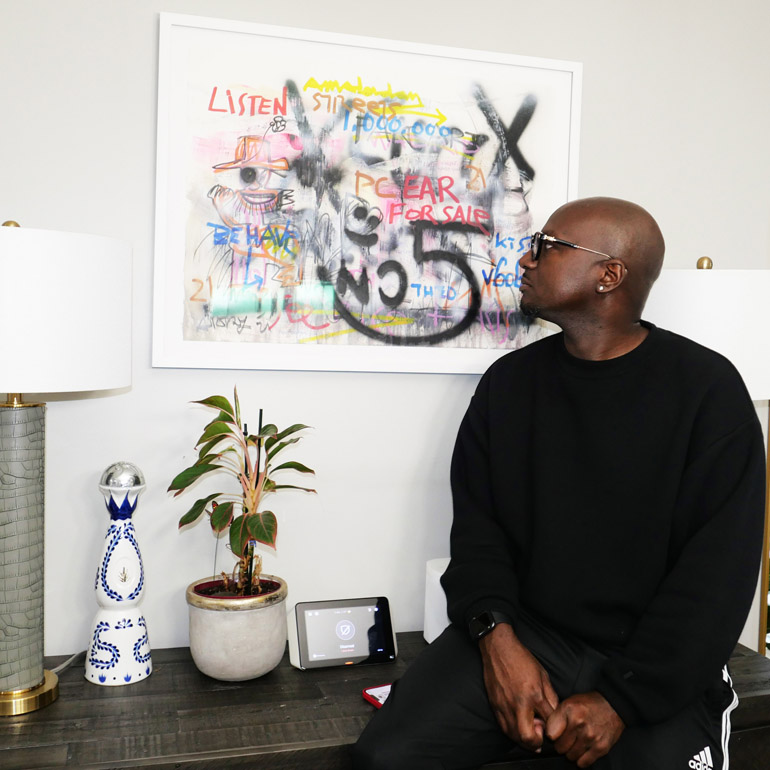 While museums have long been a source of pleasure for Rico, it took longer for him to understand that owning art was something available to him. Discovering Saatchi Art transformed him, as he explained it, "Sometimes we just don't know what we don't know—we don't have access." Collecting work from Saatchi Art has enabled him to not only collect original art, but buy from an international roster of artists. "They have helped globalize the art buying process. Art was once something that only the rich and wealthy could buy. Saatchi has broadened the base. I have discovered artists that I probably would have never heard of based on their geographic location."
"I buy what I like and what speaks to me."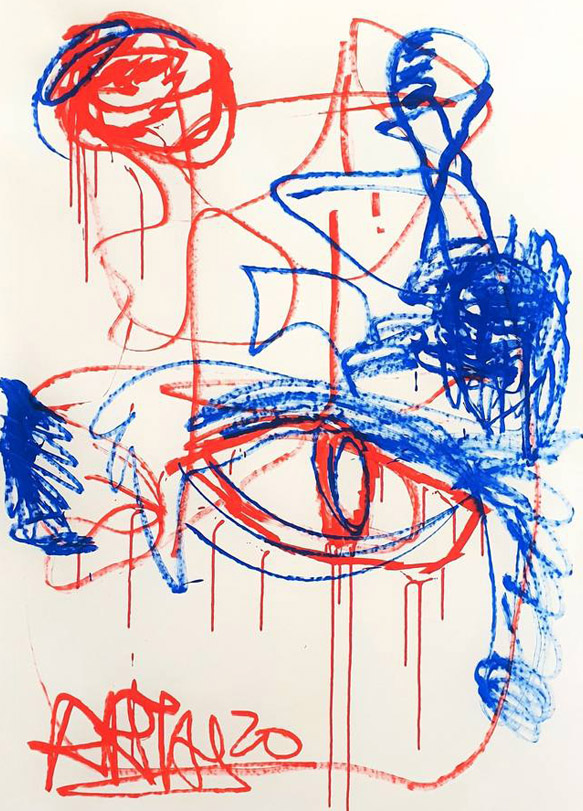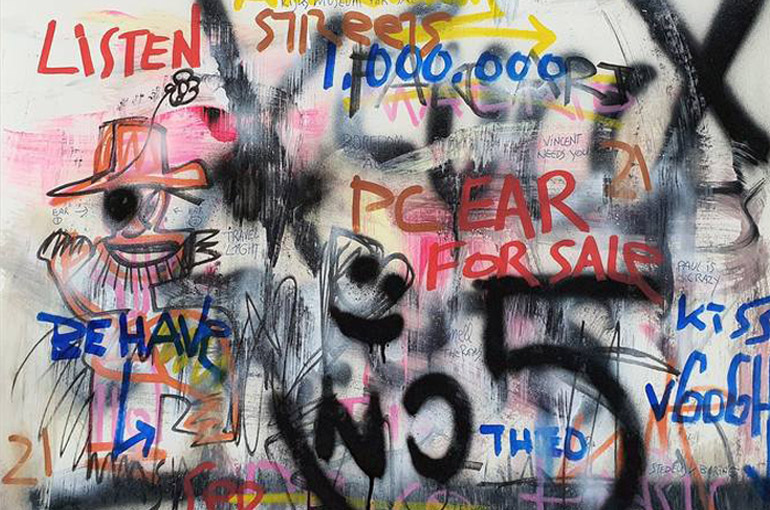 When it comes to adding art to his collection, Rico is confident in his taste and vision. "I buy what I like and what speaks to me," he explains. "I'm not going to buy it if it doesn't evoke emotion …I have to have a connection to it." While his love for an artwork is often impulsive, he also likes to consider where it will go in his home before he makes a purchase. "When I buy a piece, I already have a vision, I'm a very visual person. So I'm thinking about where it's going to be even with just the whole design of my house." Yet he is always careful to not miss out on an opportunity to own a work he loves—after all, originals mean one-of-a-kind. "I learned with art—it's similar to music. When creators have something that you like, you have to kind of seize the moment because you may go back and it may be gone."
"I can look at a piece everyday and discover something new."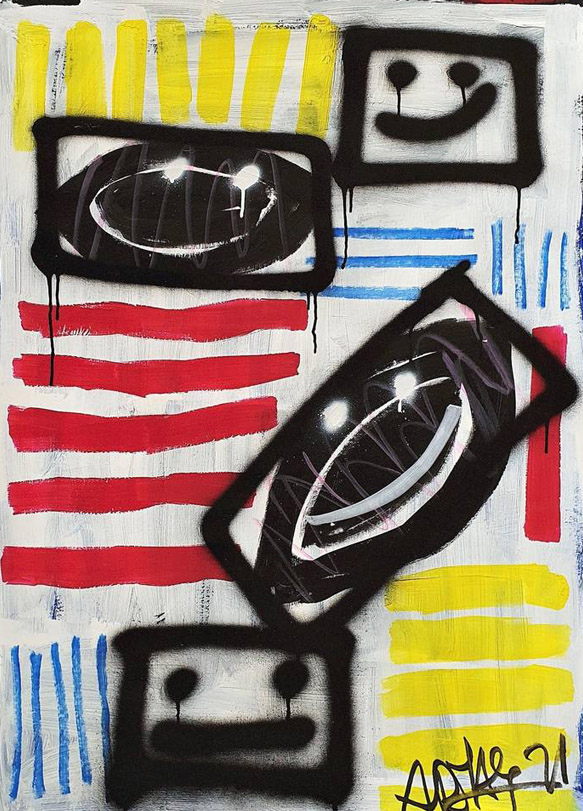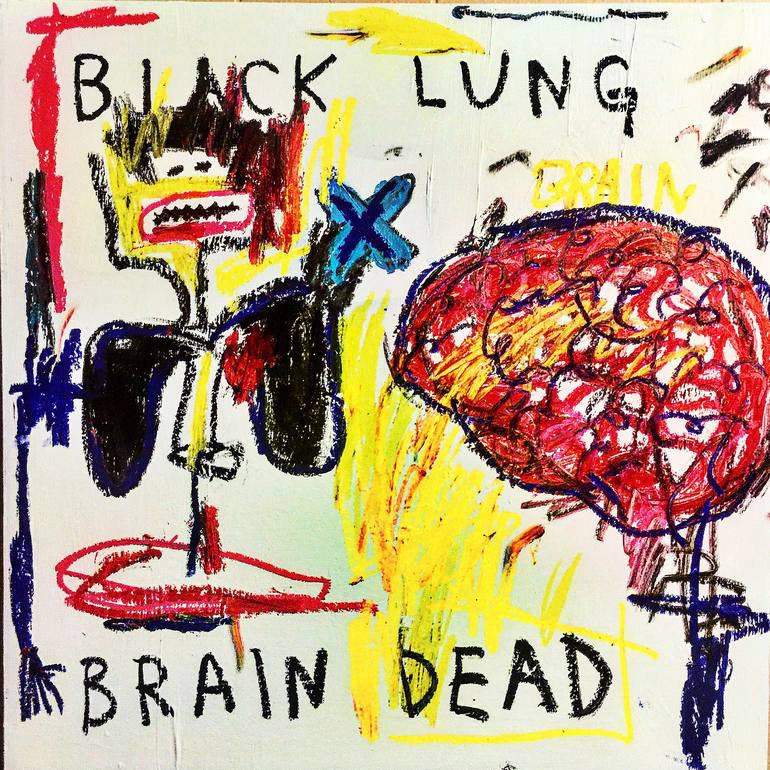 Beyond adding to the visual narrative of his home, Rico loves how artwork itself tells a story. For that reason, the Street Art genre is particularly compelling to him, presenting a unification of aesthetic and narrative. "I love the discovery aspect of Saatchi Art," which has led him to appreciate artists as varied as Eddie Love and Mister Artsy Graffiti Street Art Amsterdam. One thing that unites them all, though, is how an artwork never stops changing and evolving. "I can look at a piece everyday and discover something new," he explains.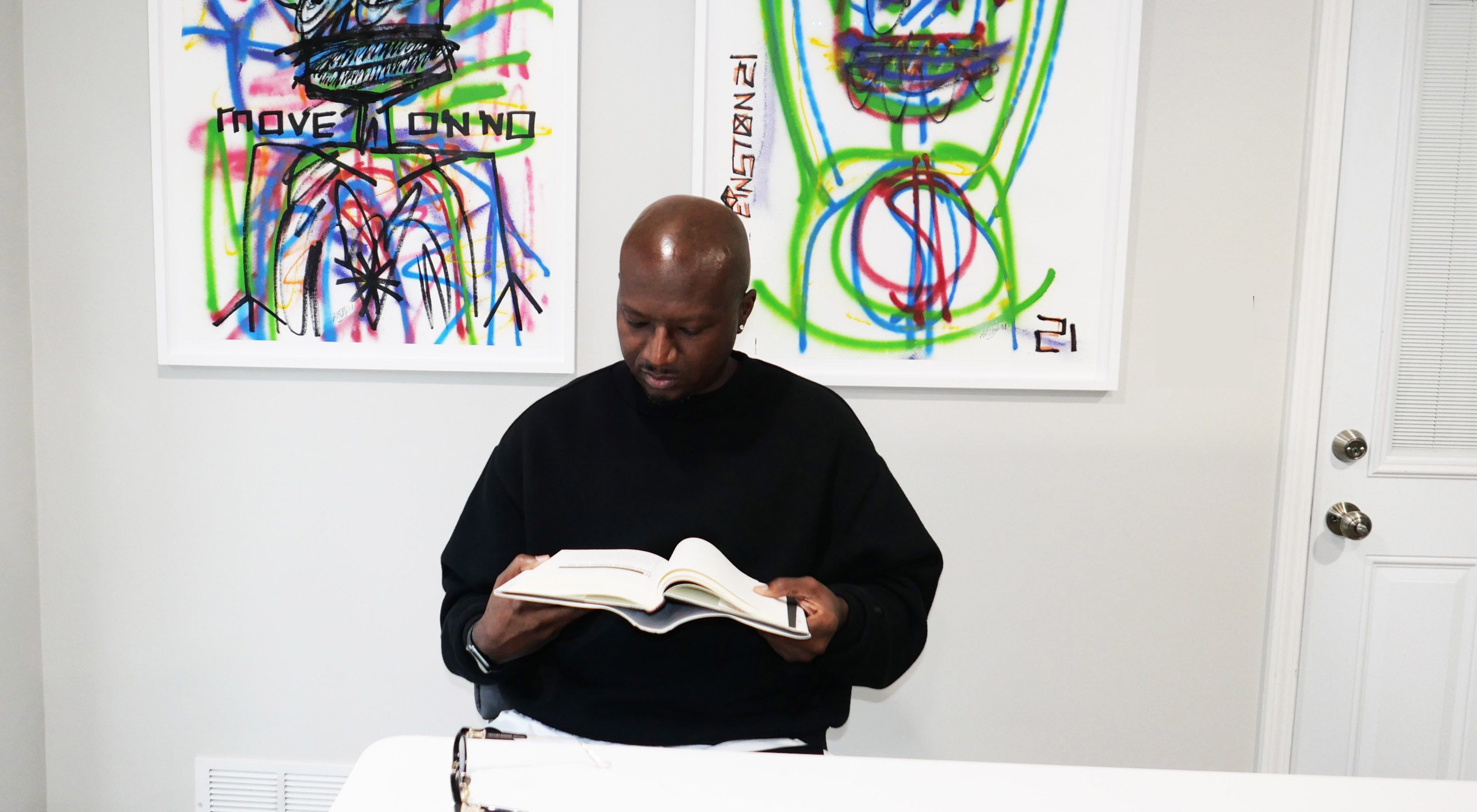 "Buy what gravitates towards you."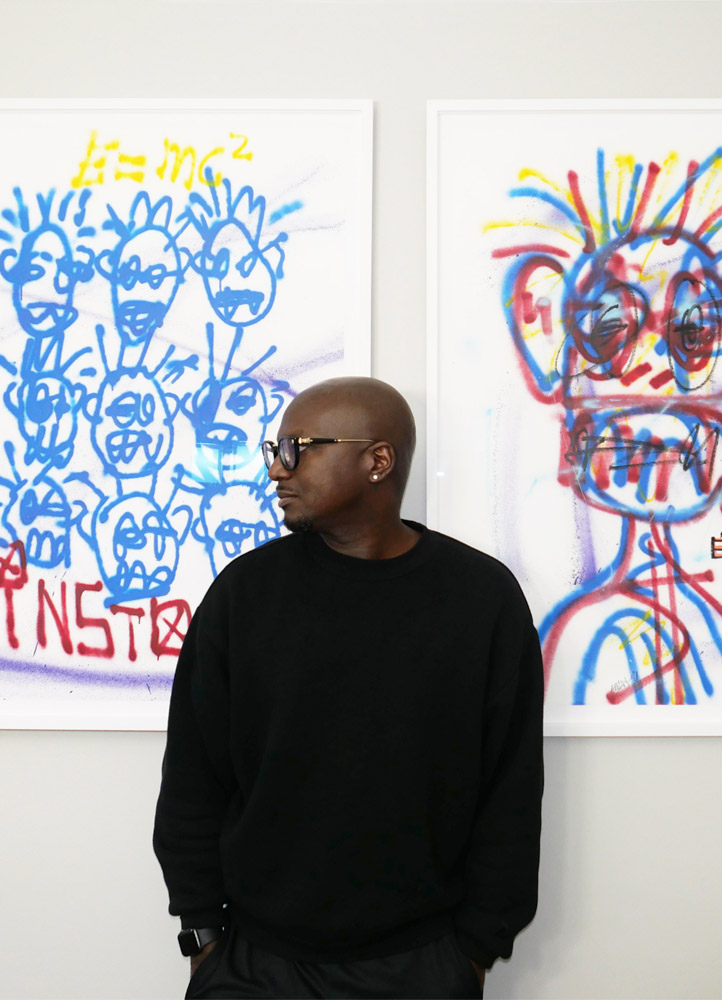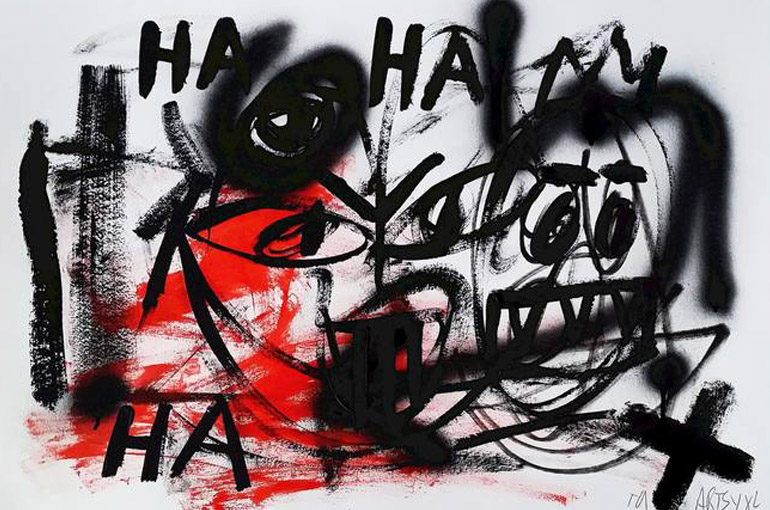 His best advice for new collectors starting out: "Buy what gravitates towards you." At first he started with art that felt connected to people that influenced him—from Jay Z to Malcolm X—and then started expanding his palette more. "Start with what you like, start with what you know. Ask yourself what appeals to you? Do you like flowers? Do you like architecture? Is it animals?" Or he jokes, if you're still feeling uncertain, "Get a cool friend that you know has good taste." One imagines Rico is that friend to many people around him.
Art Inspired by Rico's Collection
Like what you see? Our expert curators suggest works inspired by the art displayed in Rico's home.