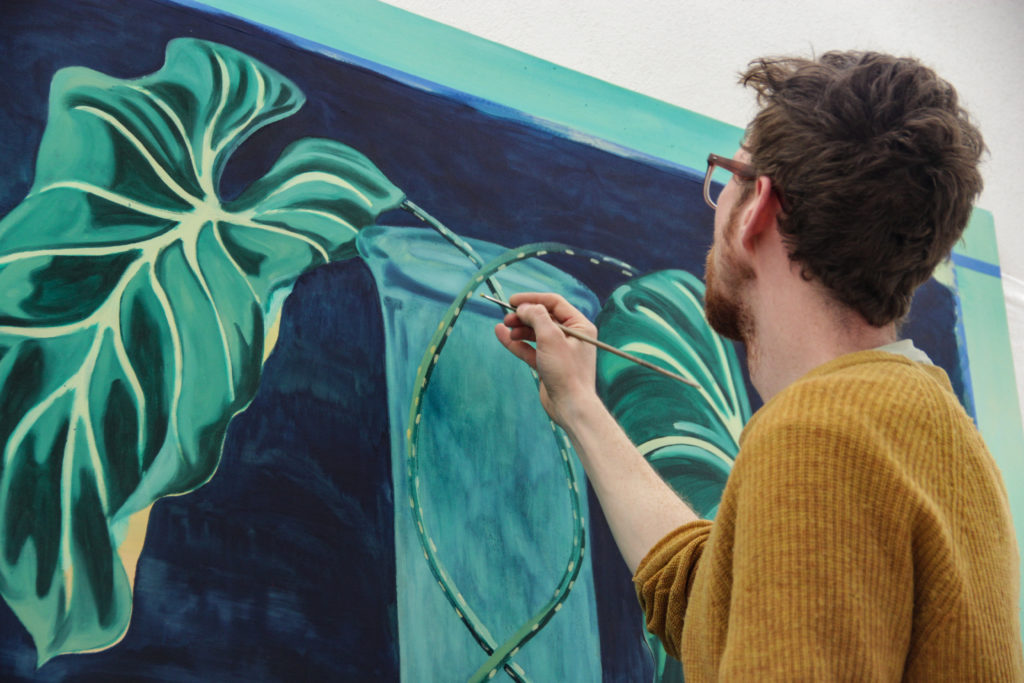 The Best Young Artists to Collect in 2021
Since 2013, every fall our curators scour the globe to publish their definitive list of promising up-and-coming artists you should know right now. This year they've found 27 trailblazing emerging artists—many of whom have recently graduated from BFA and MFA programs—who represent the future of art today.
Some are tackling contemporary social issues in their work, others are experimenting with new technologies, many are redefining traditional art styles, and all are creating powerful work that challenges the status quo and has a strong potential to increase in value. Discover them, support them, and collect their work today.
read more
read less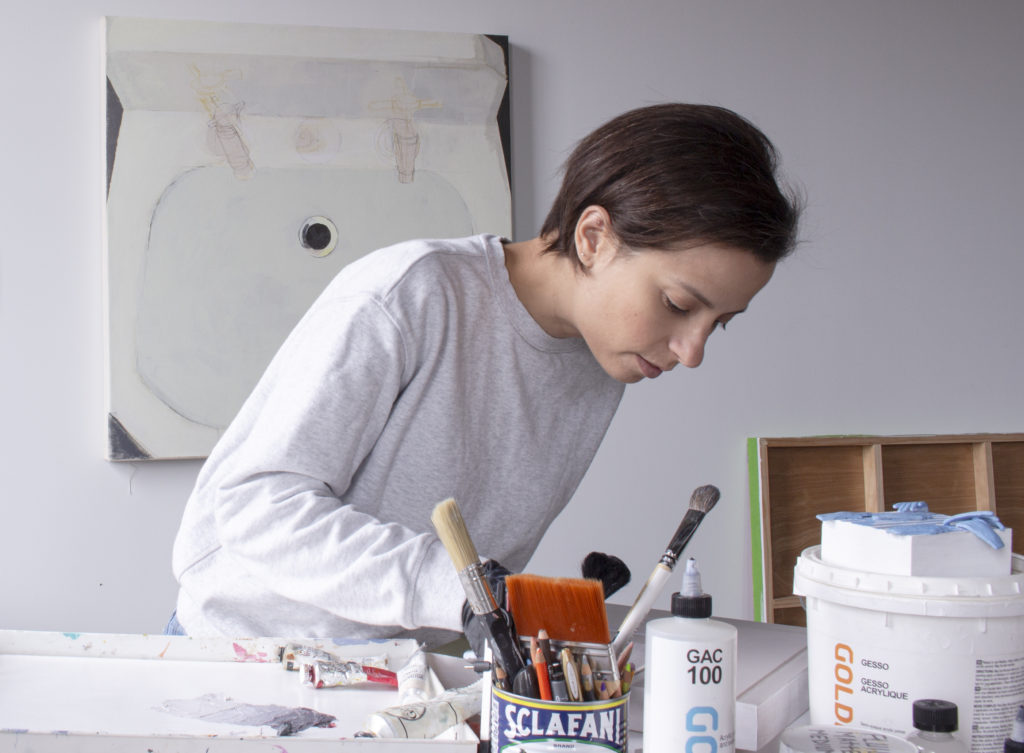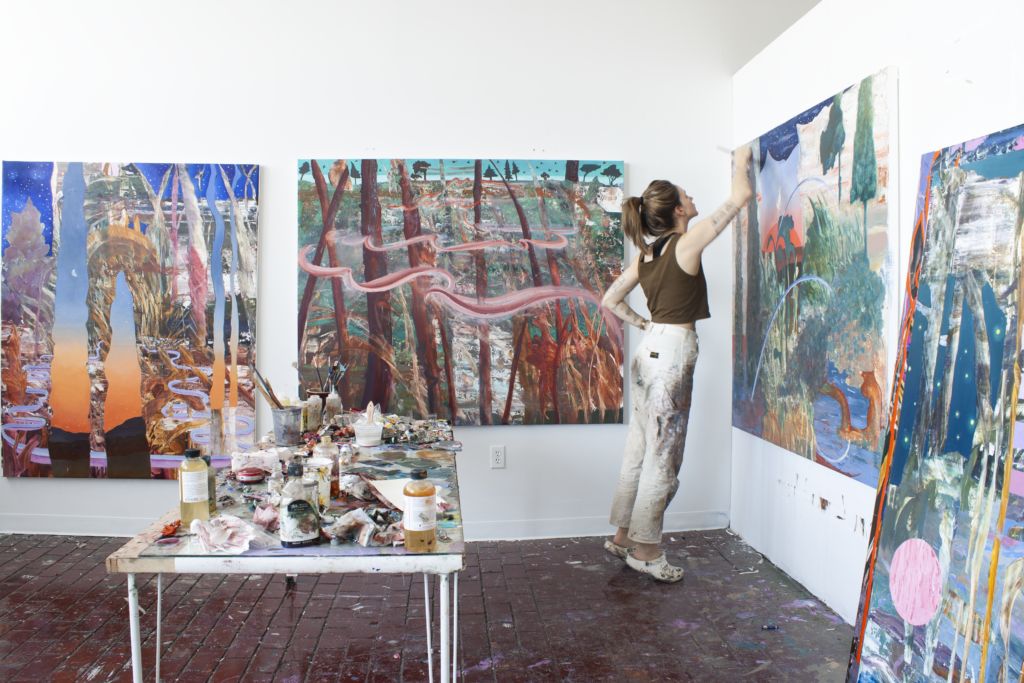 Curator Monty Preston discusses themes explored by this year's class of Rising Stars artists.
Meet several of the 2021 Rising Stars artists, and hear the story behind their works.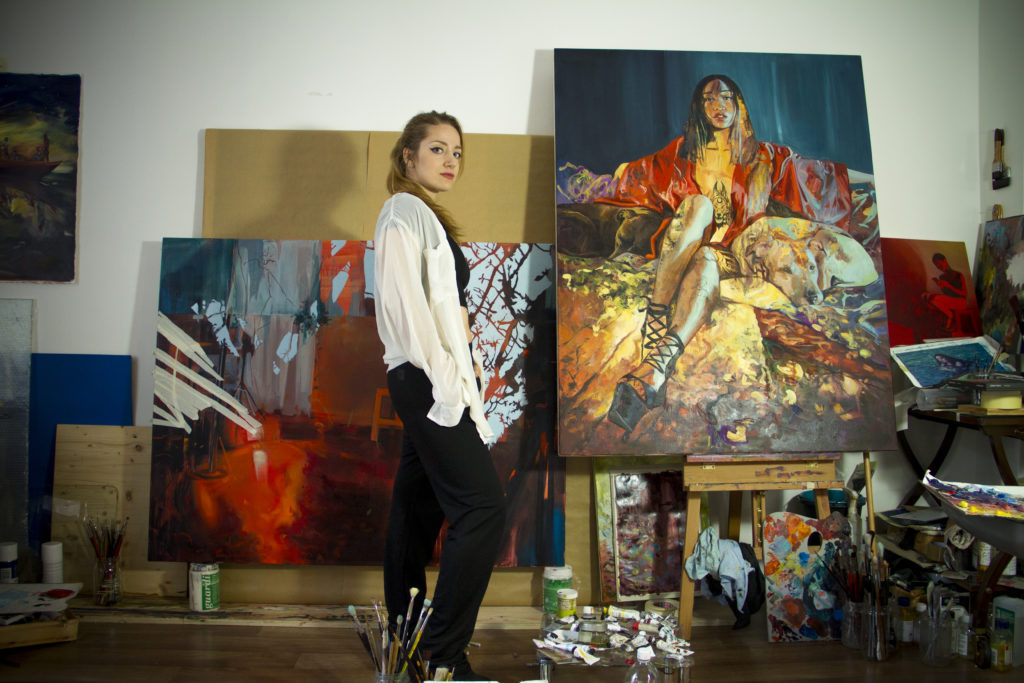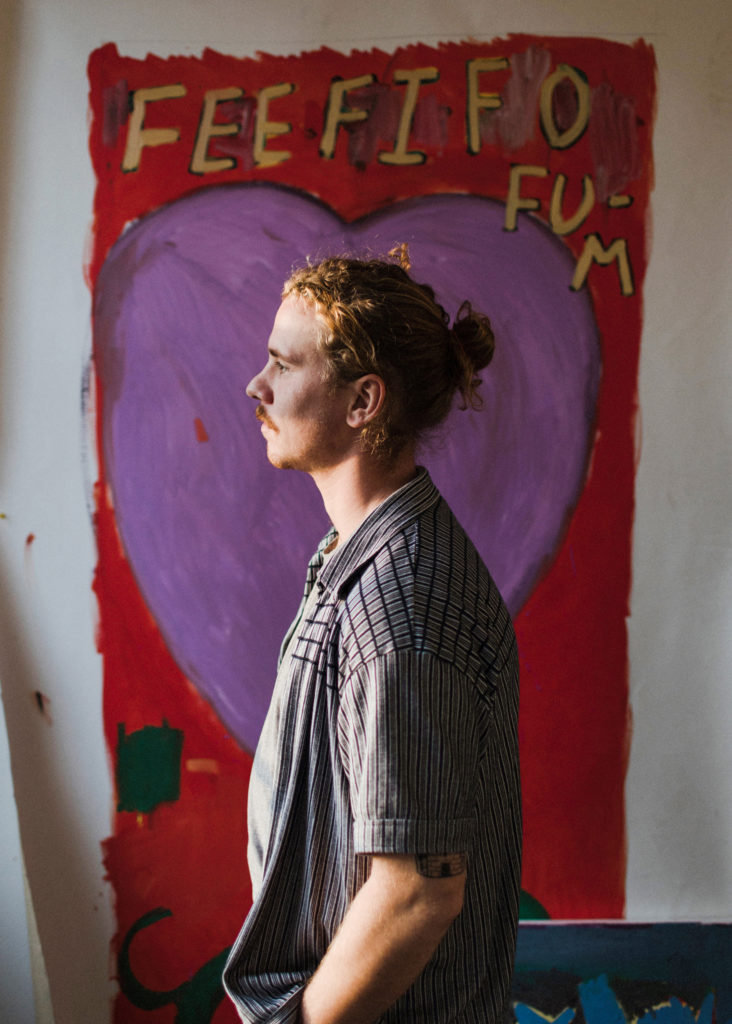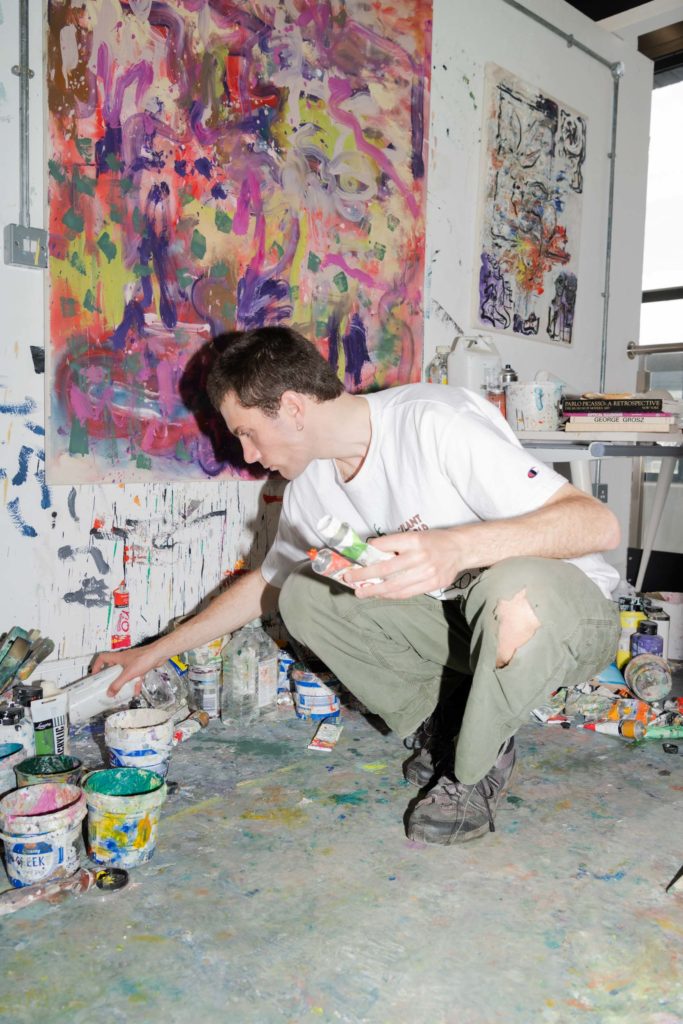 Collect New Artwork by Rising Stars Alumni
Many of our Rising Stars alumni have gone on to achieve significant acclaim, making work that is part of public collections, exhibited internationally, and sought after by private collectors around the world. Discover and their collect their work below—while you still can.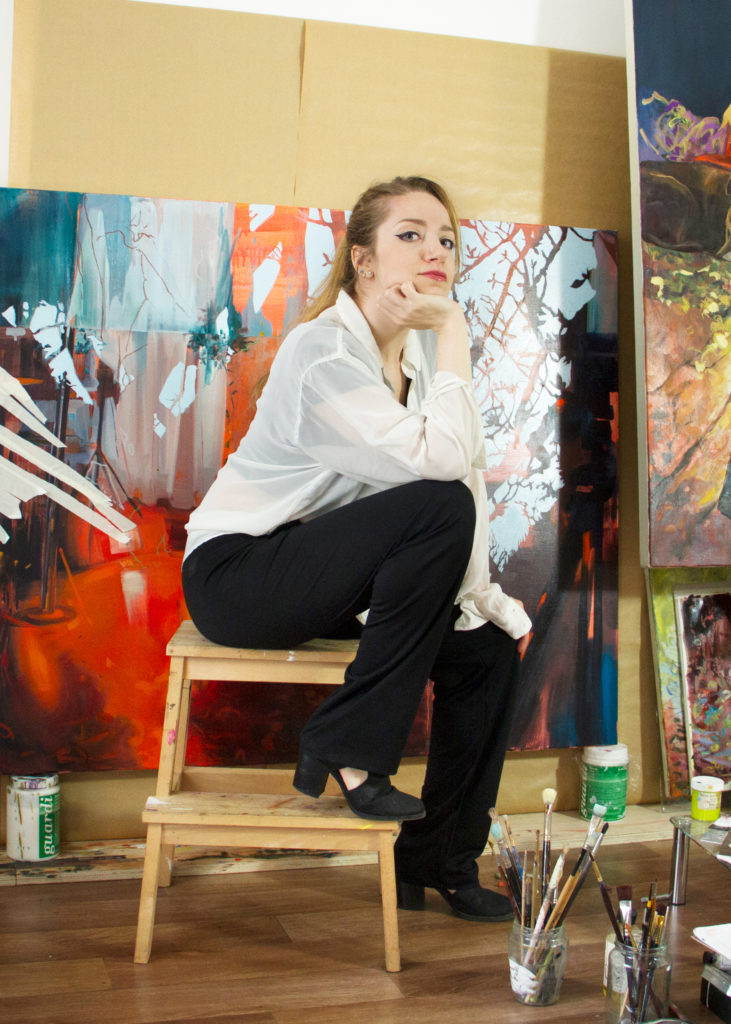 Lorella Paleni's paintings mix lush colors and heightened textures to transport viewers to an ephemeral, dreamlike world. In her latest series, Lorella explores the lineage of brujeria, or witchcraft, in Latin American and Afro-Carribean cultures, to both shed light on underrepresented figures from history, and comment on issues facing women today.
Lorella earned her BFA in Painting from the Accademia di Belle Arti di Venezia in Italy, followed by a summer residence at the School of Visual Arts in New York. She earned her MFA in Visual Arts from Columbia University in New York City.
— Lorella is the recipient of numerous awards, including the TOMS Visual Arts Scholarship at Columbia University and the Public Jury Prize for the International Art Prize in Bozzolo, Italy.
— Since being named a Rising Star, Lorella has held solo exhibitions at Galerie de L'OpenBach in Paris, E.Tay Gallery in New York City, Magic Beans Gallery in Berlin, and HB55 Kunstfabrik in Berlin.
See More
See Less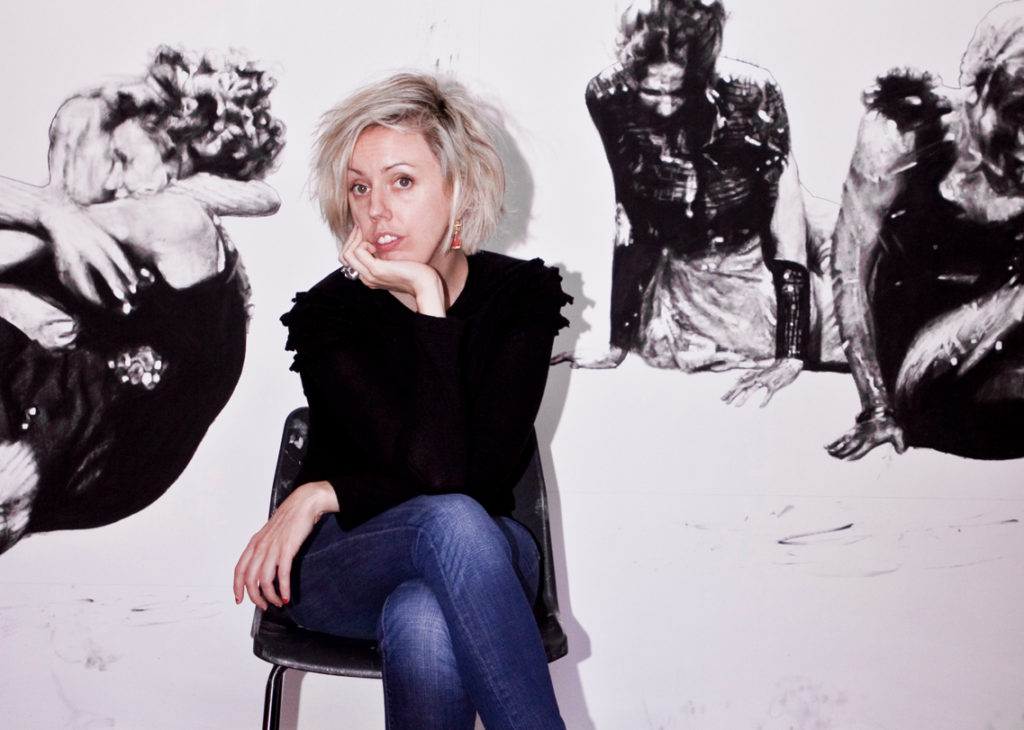 Since her Rising Stars feature, Nina Mae Fowler has achieved wide acclaim: in 2015, a monograph of her work entitled Nina Mae Fowler: Measuring Elvis was published by Cob Gallery in London; in 2018, David Lynch's Silencio Club in Paris hosted a retrospective of her work; and in 2019, Nina won a major portrait commission for the National Portrait Gallery, which resulted in her series Luminary Drawings. Fascinated by the Golden Age of Hollywood, Nina draws on the glamor and bacchanalia of the era to examine perennial themes of celebrity, sexuality, and power. Renowned for her meticulously detailed drawings, often of a large scale, Nina also works across sculpture and installation.
Nina holds a BFA in Sculpture from Brighton University in East Sussex, UK. She has exhibited widely across Europe, with shows in Berlin, Paris, and Leipzig.
— Nina's work is held in public collections around the world, such as the National Portrait Gallery in London; Colección Al Limite in Santiago, Chile
— Private collectors of Nina's work include Jude Law, Sir Ridley Scott, and Luciano Benetton.
See More
See Less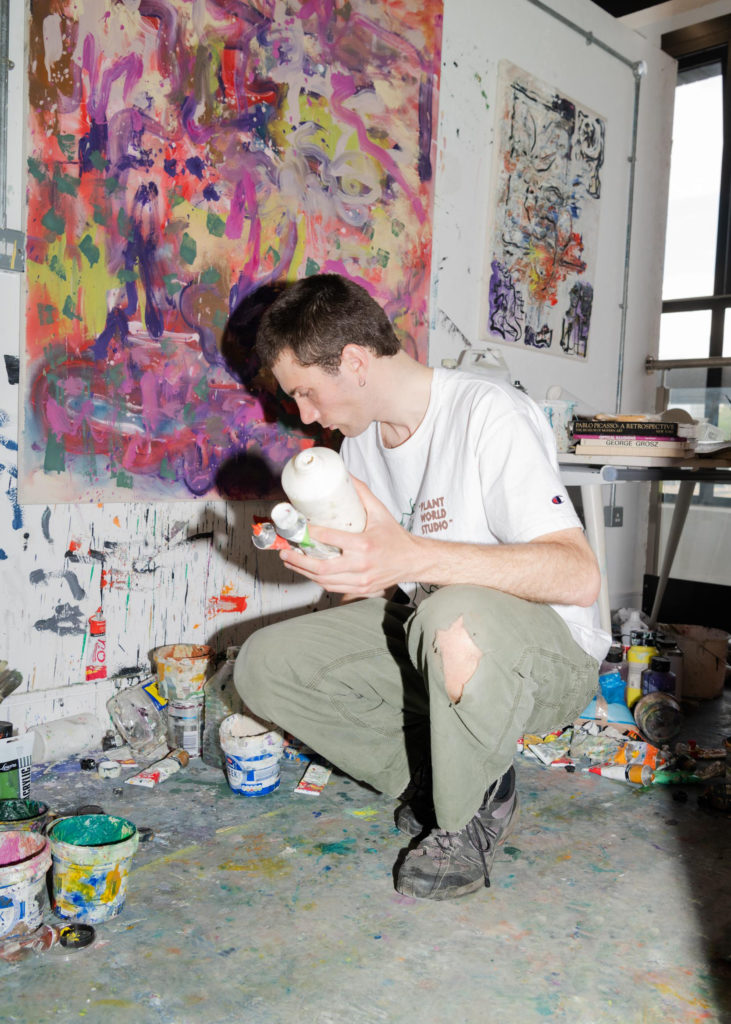 Felix Carr's paintings examine figure and form through an emphasis on gesture, physical expression, and mark making. Combining references to the figure with elements of writing, Felix pulls the viewer in with his frenetic compositions. Ultimately, Felix's densely layered works investigate sensory experience and the limits of representation. Since his Rising Stars feature, Felix has been honored with numerous awards, including the Royal Scottish Academy's Stevenston Painting Prize, the Steven Campbell Hunt Medal for Poetic Creativity, and the Glasgow School of Art Dissertation Prize.
Felix received his BFA (Hons) in Painting and Printmaking from the Glasgow School of Art. Felix is now based in London, and his works are held in private collections across the US and Europe.
— Felix has been honored with numerous awards, including the Royal Scottish Academy's Stevenston Painting Prize, the Steven Campbell Hunt Medal for Poetic Creativity, and the Glasgow School of Art Dissertation Prize.
— In 2019, Felix had the privilege of being selected for the Carpenters Wharf Studio Residency in London.
See More
See Less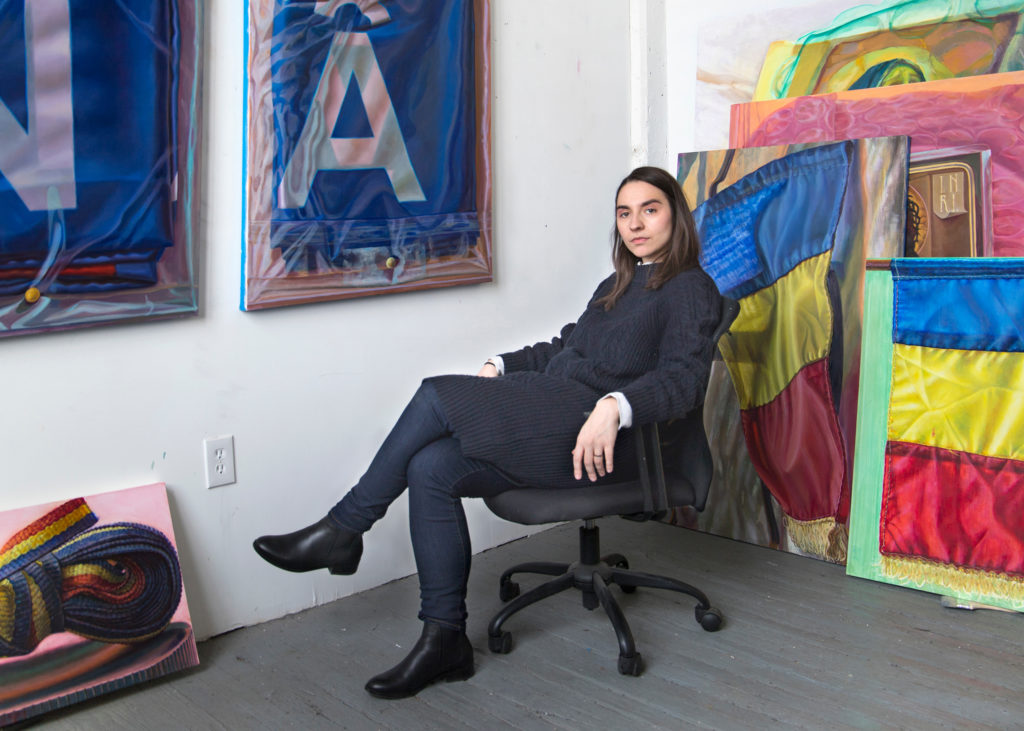 Ioana Manolache began her career as a Byzantine icon painter, an experience that fed her interest in symbolic objects such as flags and religious figures. Working from observation, her painting practice is both a formal exploration of objects and space, as well as a meditation on the emotional and cultural dimensions of everyday items. Since her inclusion in the Rising Stars report, Ioana received the Columbia University Leroy Neiman Gallery Curatorial Project grantee and was featured in the MFA edition of New American Paintings.
The Romanian artist currently lives and works in Brooklyn, New York. She completed her BFA at the Cooper Union in New York, and earned her MFA from Columbia University.
— Ioana has exhibited prolifically in New York, with recent exhibitions at Nars Foundation and Wendy's Subway.
— She is the recipient of several awards and recognitions: in 2015, she was a Columbia University Leroy Neiman Gallery Curatorial Project grantee, and in 2017, she was featured in the MFA edition of New American Paintings.
See More
See Less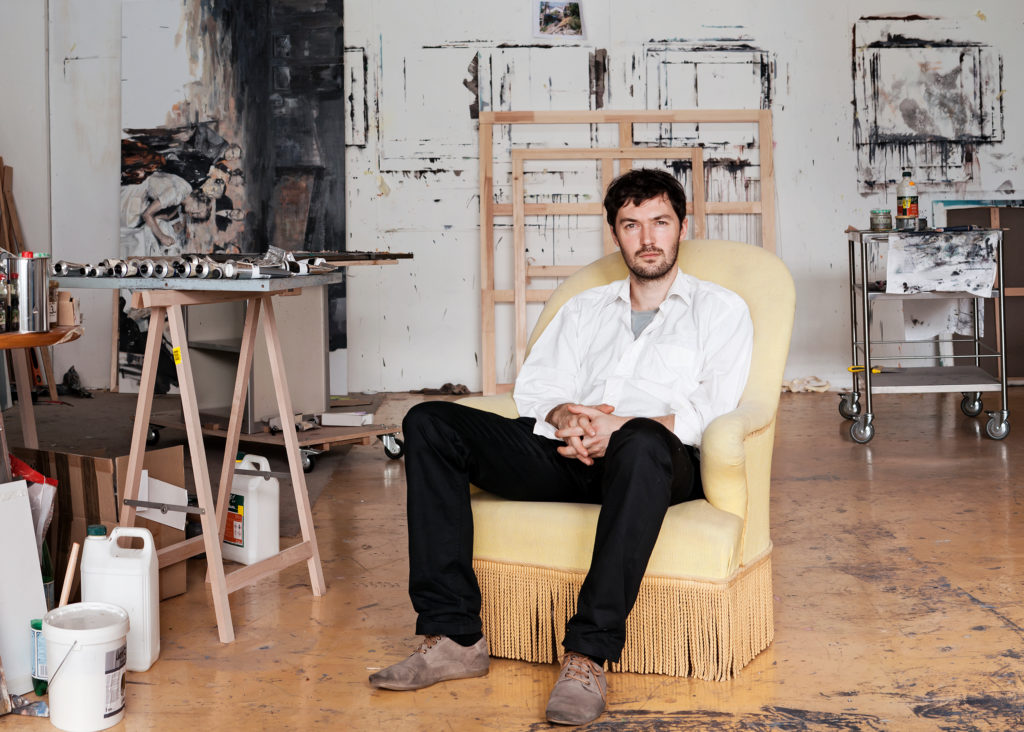 Julien Spianti's surrealist paintings depict gestural figures situated within deconstructed scenes that give way to otherworldly, atmospheric landscapes. Realistic details are contrasted against emphatic brushstrokes and untouched portions of canvas.
Julien acquired an MA in Philosophy and Esthetics from Pantheon-Sorbonne University in Paris, France, where he continues to live and work.
— Julien has exhibited his work at numerous art fairs, including The Other Art Fair, London; the YIA Young International Art Fair in Maastricht; Art on Paper in Brussels; and SCOPE Miami.
— Since his inclusion in Rising Stars, Julien's paintings have been exhibited at Galleri Oxholm in Copenhagen, Marie Vitoux Gallery in Paris, and Fred Lanzenberg Gallery in Brussels.
See More
See Less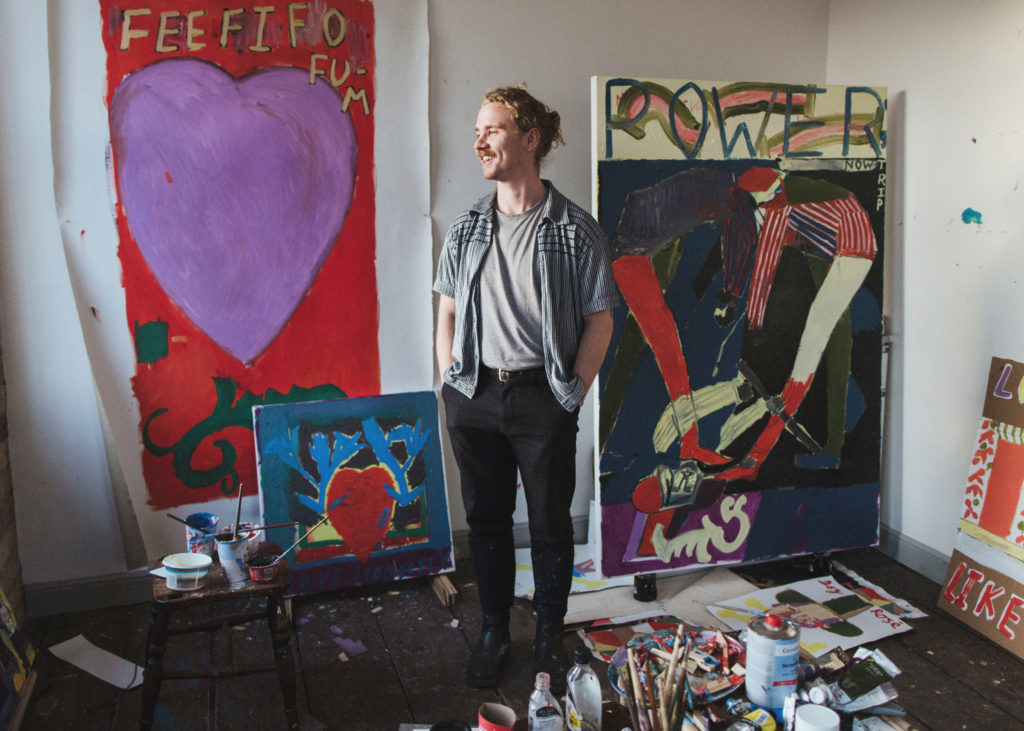 Ed Burkes's paintings elevate everyday subjects with delightfully relatable pop culture and historical references. By mixing quirky scenes with familiar phrases, Ed's offbeat compositions offer a re-examination of today's social norms. After his inclusion in Rising Stars, Ed went on to participate in exhibitions at BEERS London, Saatchi Gallery in London, and Arusha Gallery in Edinburgh.
Ed graduated with a BFA (Hons) from Falmouth University in the UK. While in school, Ed received the Wilhemina Barns-Graham Award, and the Falmouth School of Art Purchase Prize. In 2019, Ed won the Vickers Fine Art Award.
— This year, Ed's first solo show, Dandelion, the result of a nine-month studio residency in Derby, UK, exhibited at Derby Museum and Art Gallery before moving to Mall Galleries in London.
— Ed has shown his work at notable art fairs, including the London Art Fair, Manchester Art Fair, and The Other Art Fair, London.
See More
See Less
This Year's Selection Committee
Our curators draw on more than 50 combined years of experience to identify recent graduates from the best art schools around the world who are on the rise and garnering international acclaim.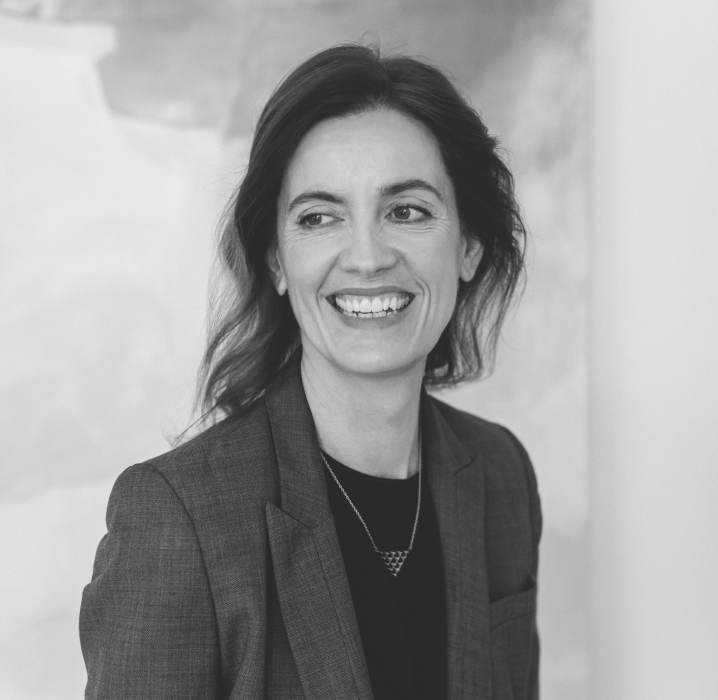 Chief Curator & VP Art Advisory, Saatchi Art
Rebecca Wilson was formerly a Director at the Saatchi Gallery, London, where she was instrumental in the launch of the gallery's online presence. In 2007 she created New Sensations, a prize for art students which identifies and supports the most exciting emerging artists in the UK. Prior to joining the Saatchi Gallery, Rebecca worked for 14 years in book and art magazine publishing: she was editor of ArtReview, and before that deputy editor of Modern Painters.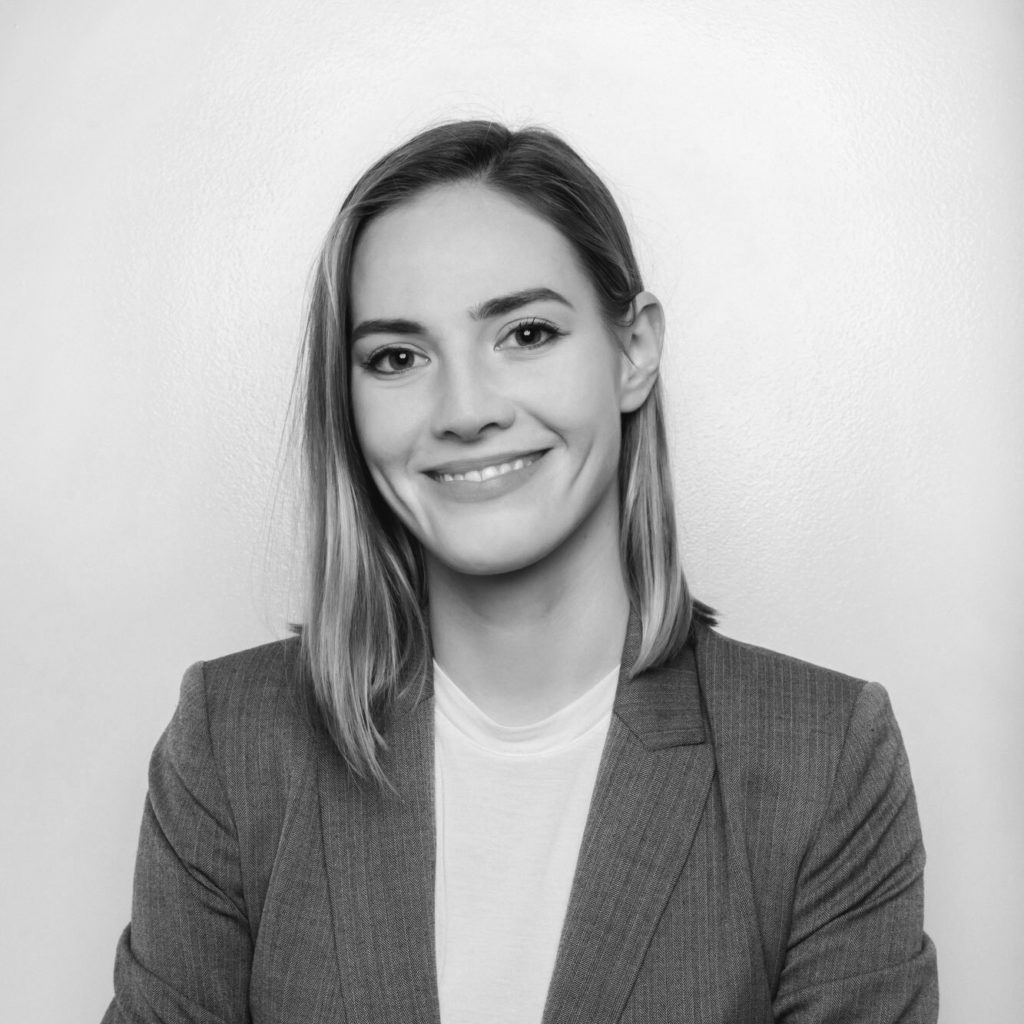 Manager of Art Advisory & Curation
Monty Preston graduated summa cum laude with a B.A. in Linguistics and Spanish Culture Studies from the University of Toronto, Canada. Prior to joining Saatchi Art in 2018, she worked at female-led, industry disrupting startups including Beauty Pie in London, where she managed content and creative, and The RealReal in San Francisco, where she specialized in luxury estate management with a focus on designer apparel and fine art. As an artist and photographer, Monty has collaborated with renowned talents in the fine art and fashion industries, providing her with the unique insight into the creative process that she brings to her curatorial practice.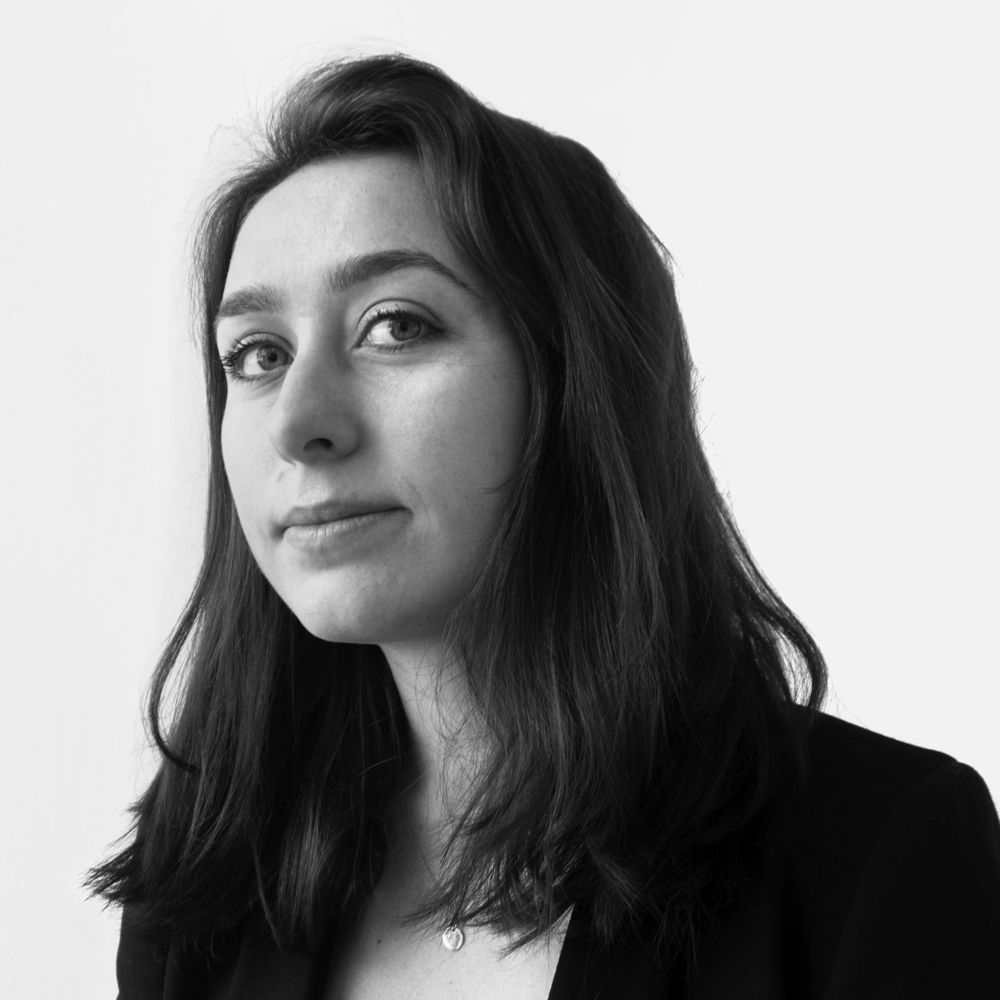 Aurora Garrison has a B.A. in Art History and International Affairs from Lewis & Clark College in Portland, Oregon and an M.A. in World Heritage Studies from the University of Turin in Italy. Prior to joining Saatchi Art in 2018, Aurora worked at auction houses, museums, and galleries, including Christie's in San Francisco, the J. Paul Getty Museum, Paddle8, and Revolver Gallery in Los Angeles. With a focus in world heritage preservation and conservation, Aurora has presented research on protecting cultural heritage in times of conflict at academic conferences in the US and Italy.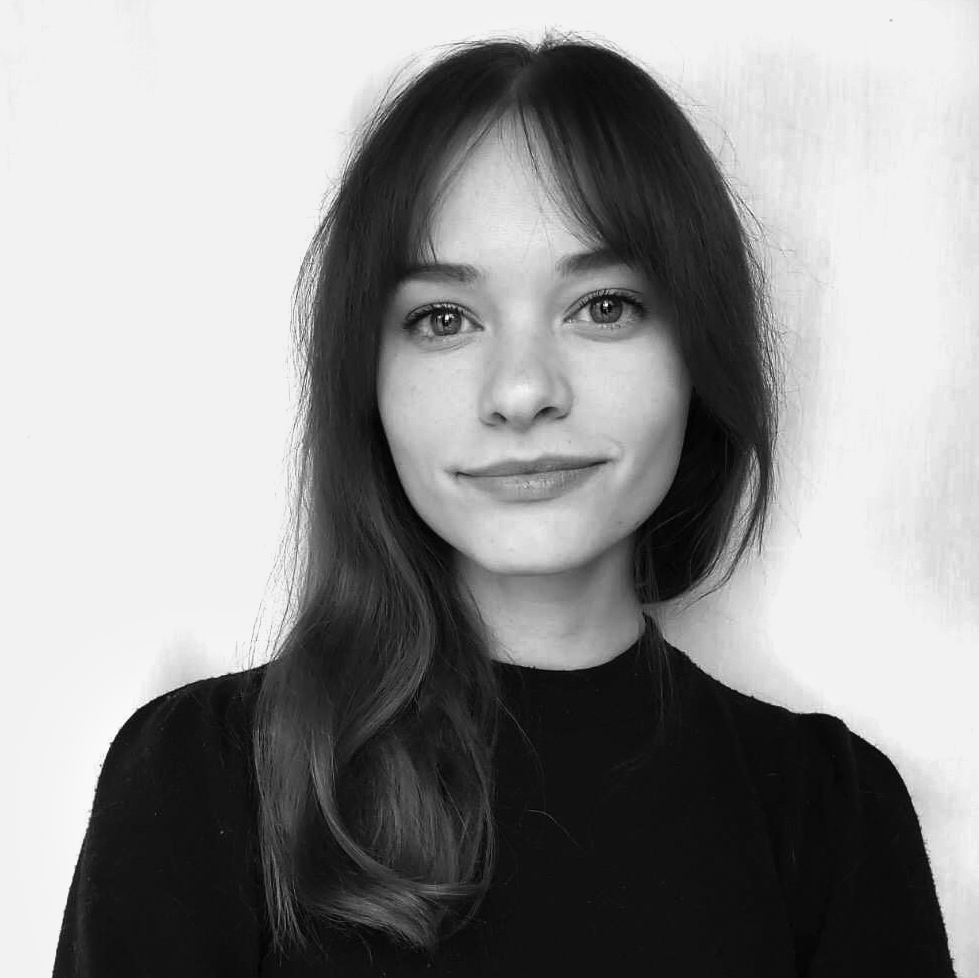 Bethany Fincher graduated summa cum laude with a B.A. in Art History and Philosophy from the College of Charleston in Charleston, South Carolina. Before joining Saatchi Art in 2019, she worked in myriad commercial gallery, museum, and editorial positions, including at the Halsey Institute of Contemporary Art and Charleston Magazine, where she wrote on art and culture. With a background in aesthetics, she has presented research on innovative contemporary art practices at academic conferences across the United States.
Since the 2013 publication of our very first MFA graduate feature—formerly titled "Invest in Art"—many of the featured artists have gone on to achieve significant acclaim. Discover these talented artists by revisiting past editions of the guide.