Discover and buy from emerging and independent artists. The Other Art Fair Melbourne – delivered to you
The Online Studios allows you to find out more about the artists' practice, their inspiration, browse price-based and themed collections, and buy from them directly, wherever you are in the world. Discover the artists who joined us at The Other Art Fair, Melbourne. 
melbourne Latest Collections
Trudi Hipworth is a self taught artist from Melbourne. From a young age she was always drawing, surrounded by a family of artists. For Trudi, painting is a meditative process whereby nature, art and healing connect.

Trudi is known for her use of vibrant colours and organic textures. Layers are built up using impasto, acrylic paint and natural sponges – traditional painting tools are rarely used. Through this approach, Trudi explores colour relationships through a chanced harmony which is achieved intuitively.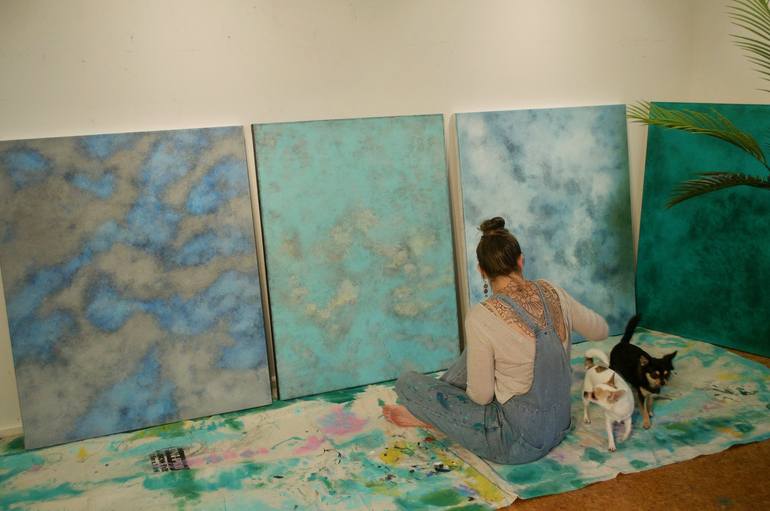 Don't let Post-Fair blues get you! You can still purchase works from our amazing Melbourne Fair artists all your around — here's a few things still available that you might like… or love!
Cause I Am Superwoman, Yes I Am
Across The Universe X Collage
It's not just about the art, it's also about the artists — read more about filmmaker, photographer, and installation artist Liberté Grace, and how her work imagines new futures.
Discover and shop artworks from independent artists and enjoy an unforgettable program of immersive installations and projects at a city near you.
Step into a new dimension in 2022 – the third dimension that is! Experience a virtual world like no 'other' and enjoy The Other Art Fair online with our new Virtual Editions Fairs.
Share MELBOURNE Online Studios with Your Friends
Sign up and be the first to know all the latest Fair and artist news, Studio collections, exclusive special offers and more.