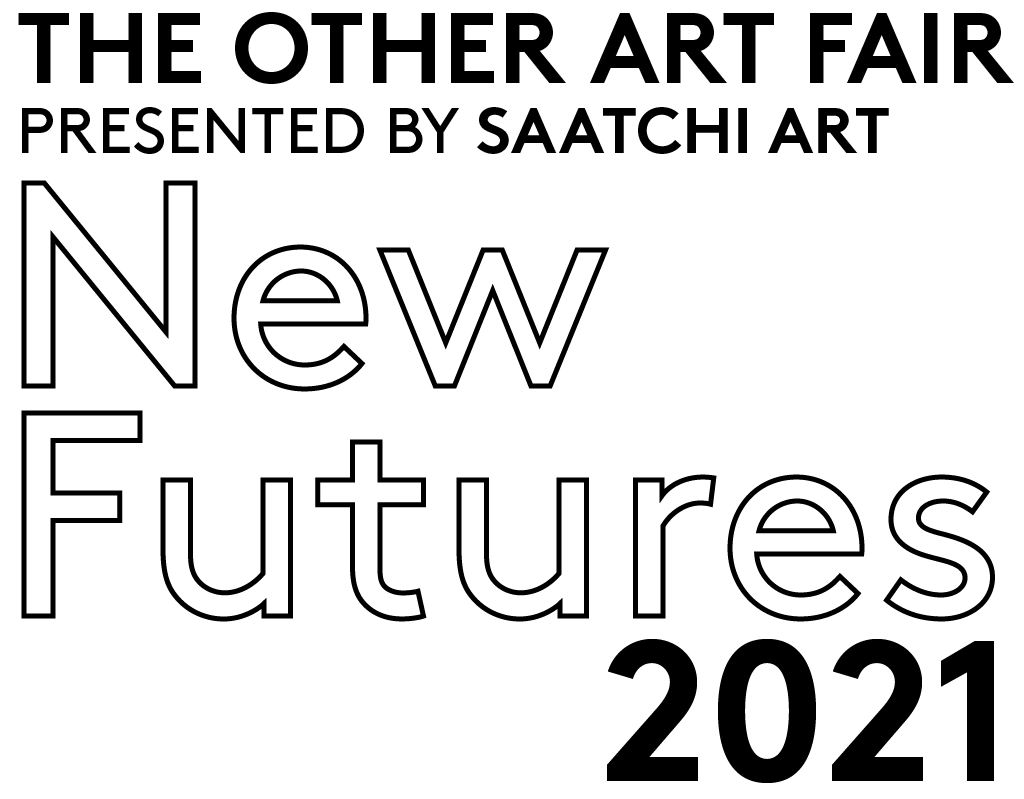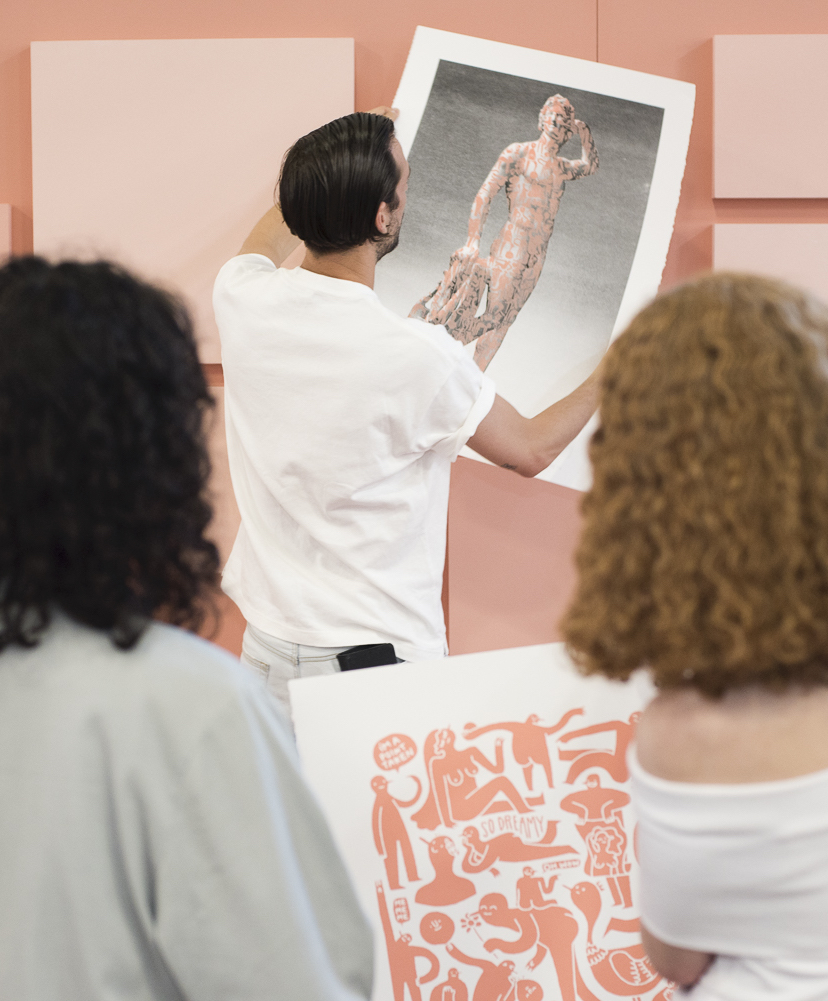 Promising Emerging Artists To Watch
Presented by Saatchi Art, The Other Art Fair is a leading art fair dedicated to showcasing work by emerging artists from across the globe and connecting art lovers directly with artists.  
As part of The Other Art Fair's continued mission to break down traditional barriers of the contemporary art world, New Futures is designed to launch the careers of talented emerging artists through prizing that includes free exhibition space and mentorship.
Launching in 2021, New Futures gives up to three artists per Fair the opportunity to showcase and sell their work to a global audience of collectors and art industry professionals. New Futures 2021 expects to feature up to 33 innovative artists, each selected through the year by a Selection Committee of art experts from a variety of different backgrounds.

While the selected artists work in a variety of styles and address a range of subjects, they are all experiencing a career-defining moment. As they expand their collector base, land group shows, and get featured in solo exhibitions, their stars will continue to rise.

Discover and collect these art visionaries today—while you still can.


read more
read less
This Year's Selection Committee
Committee members working in art institutions across our Fair cities, each committed to creating a more equal and inclusive art world.
Programme Director, Central Saint Martins

New Futures London Selection Committee
Alex Schady is Programme Director at Central St Martins. He has a broad interdisciplinary practice that includes drawing, video, sculpture and performance.  He is also co-founder of Five Years Gallery an artist-run space that establishes a direct relationship between programming, curation and practice.Recent projects include an exhibition at Camden Arts Centre (Rulers 2011), a series of performances within the Oil Tanks at Tate Modern (Misguided 2012) and a solo show at Five Years Gallery (Besame Mucho 2013).
Read more
Read less
Founder and Editor in Chief, Colossal

New Futures Chicago Selection Committee
Founder, AMFM

New Futures Chicago Selection Committee
AMFM is a brand for artists and the people, who support emerging and established interdisciplinary artists by offering a platform to showcase their work on a larger scale and to the public through their community engagement, web content, and curated events. 
Read more
Read less
Chief Curator and Director of Programming, LACE

New Futures Los Angeles Selection Committee
Daniela Lieja Quintanar, she/her (Mexico City, 1984), is LACE Chief Curator and Director of Programming. In 2019, she was awarded the Warhol Foundation Curatorial Research Fellowship for the upcoming exhibition Intergalactix: against isolation/contra el aislamiento at LACE, also awarded by the Mike Kelley Foundation.
From 2018-2020, she was part of the curatorial team of MexiCali Biennial, where she co-curated  three exhibitions in the Mexico-US Californias region. She served as Project Coordinator and Contributing Curatorial Advisor for Below the Underground: Renegade Art and Action in the 1990s Mexico at the Armory Center for the Arts in Pasadena, Getty PST: LA/LA initiative.
In 2016, she worked with artist Teresa Margolles for her contribution La Sombra to the Public Art Biennial CURRENT: LA Water. She organized with LACE La Pista de Baile by Colectivo am, as part of the Getty/Redcat PST: Live Art LA/LA Performance Festival. She curated Unraveling Collective Forms (2019); CAVERNOUS: Young Joon Kwak & Mutant Salon (2018) and co-curated Emory Douglas: Bold Visual Language (2018) El Teatro Campesino (1965-1975), (2017) at LACE.
In 2017 she co-curated a series of exhibition for th Armory Center for the Arts: Between Words and Silence: The Work of Translation and Down and to the Left: Reflections on Mexico in the NAFTA Era and in 2014 Acciones Territoriales Ex Teresa, Mexico City. Lieja holds a BA in Ciencias de la Cultura from the Universidad del Claustro de Sor Juana, Mexico City, and an MA in Art and Curatorial Practices in the Public Sphere from the University of Southern California.
Read more
Read less
Artist, Organizer and Executive Producer of AURORA

New Futures Dallas Selection Committee
Erica Felicella is a practicing artist and arts professional that has been in Dallas for over twenty year and currently lives and work in Oak Cliff. Her greatest passions are the arts, culture and community of North Texas.
She works as an artist, curator, organizer of events, and programs. Her years of advocacy in Dallas have allowed her to form a bond with the cultural community as a whole through the arts.
Her current artistic practice includes endurance and durational based performance, site specific installation, and new media works. As a curator, Felicella has had the opportunity to create unique and immersive experiences in both traditional and non-traditional spaces in and around North Texas.
Photo by Can Turkyilmaz
Read more
Read less
Head Curator/Gallery Director, Established Gallery & Executive Director, Arts Gowanus

New Futures Brooklyn Selection Committee
Johnny Thornton is an artist, curator and art director that lives and works in Brooklyn, NY. Born in Connecticut, he spent his childhood in Johannesburg, South Africa, before moving to Tucson, Arizona, where he studied Fine Arts at the University of Arizona. He received his Masters of Fine Arts from Parsons the New School for Design in New York City. Thornton has had work exhibited throughout the United States and is part of several collections. Currently, Thornton works out of his art studio in Gowanus and is the Head Curator/Gallery Director at Established Gallery in Brooklyn. In 2020, Thornton became the Executive Director of Arts Gowanus.
Read more
Read less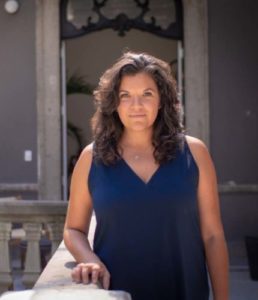 Independent Curator

New Futures Dallas Selection Committee
Leslie Moody Castro is an independent curator and writer whose practice is based on itinerancy and collaboration. She has produced, organized, and collaborated on projects in Mexico and the United States for more than a decade, and her repertoire of critical writing is also reflective of her commitment to place. She is committed to creating moments of artistic exchange and dialogue and as such is a co-founder of Unlisted Projects, an artist residency program in Austin, Texas. In 2017, she was selected as Curator and Artistic Director of the sixth edition of the Texas Biennial, and was recently the first invited curator in residence at the Galveston Artist Residency.
Moody Castro earned a Master's degree at The University of Texas at Austin in Museum Education with a portfolio supplement in Museum Studies in 2010, and a Bachelor's degree in Art History at DePaul University in Chicago in 2004, and has been awarded two grants from the National Endowment of the Arts for her curatorial projects (2016, 2017). In addition to her firm belief that the visual arts creates moments of empathy, Moody Castro also believes that Mariachis make everything better.
Read more
Read less
Director of Artistic Programs and Education, Self Help Graphics & Art

New Futures Los Angeles Selection Committee
Marvella Muro is the Director of Artistic Programs and Education at Self Help Graphics and Art. She oversees and implements its exhibitions and spearheads the long-standing Professional Print Program, Barrio Mobil Art Studio (BMAS), and Summer of Youth Program. Since joining in 2019, curated ateliers and special projects in SHG's renowned serigraph studio established the Artists Committee to guide its monthly Artist Lab series. She also restructured its Artist in Residence program, now called Beyond the Press, inviting multidisciplinary artists to create a body of work with or guided by SHG's community. As the head of education, she launched a Youth Committee and the Creative Lab partnership with a local high school. In the fall of 2020, she completed the multifaceted year-long Census Art campaign that involved the serigraph studio and BMAS program to educate and encourage participation. 
She was formerly the Community Engagement Manager at the Los Angeles County Museum of Art (LACMA), developing and executing art programs with community partners and artists in Compton, North Hollywood, and East Los Angeles. Before joining the Education team, as Curatorial Assistant she worked on the exhibition, In Wonderland: Surrealist Adventures of Women Artists in Mexico and the United States at LACMA, and as Curatorial Administrator in the Chinese and Korean Art Department overseeing grants, programming, and managing the installations of its permanent collection and special exhibitions. As Executive Assistant to the Director at the USC Pacific Asia Museum, project management was crucial and oversaw the museum's day-to-day logistics and co-developing public programs. She has a B.A. in Art History from Cal State University, Fullerton, and an M.A. in Arts Management from Goucher College.
Read more
Read less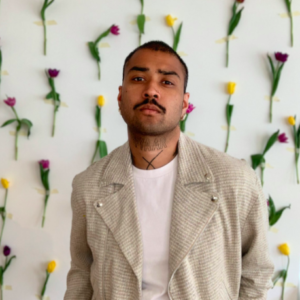 Curator, Cultural Producer and Founder, HUNGAMA

New Futures London Selection Committee
Ryan Lanji is a Curator, Cultural Producer and the man behind HUNGAMA: East London's Queer Bollywood Hip Hop Night. As a Curator, he has exhibited the world's most esteemed fashion designers and artists in galleries and museums while flipping the idea of fashion, art and beauty on its head – as a DJ he has taken his Queer Bollywood night from the clubs of East London to the biggest parties and festivals worldwide.
Most recently he competed in Netflix's reality competition 'The Big Flower Fight' & with no gardening or floristry experience and won the entire competition. This year he is set to host BBC THREE's new reality series 'The Big Proud Party Agency' airing in Spring 2022.
Read more
Read less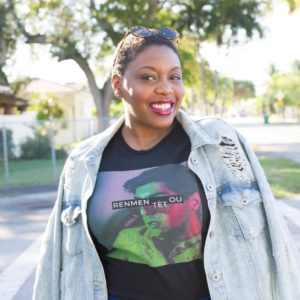 Curator & Gallery Owner, art x ayiti

New Futures Brooklyn Selection Committee
Yvena Despagne is a Haitian artist and art curator, based in New York City, who has a focus on highlighting emerging and mid-way career artists and their stories. She is also the owner and Creative Director for Art x Ayiti, an online platform dedicated to highlighting and uplifting contemporary artists of Haitian descent and the Diaspora. Yvena aims to encourage and provide opportunities for artists, who are interested in intercultural collaboration, dialogue and to indulge in the culture, while expanding on their individual talents.  Yvena has curated art exhibitions throughout Brooklyn, NY and is currently an Associate Curator at Arts Gowanus and Established Gallery.
Read more
Read less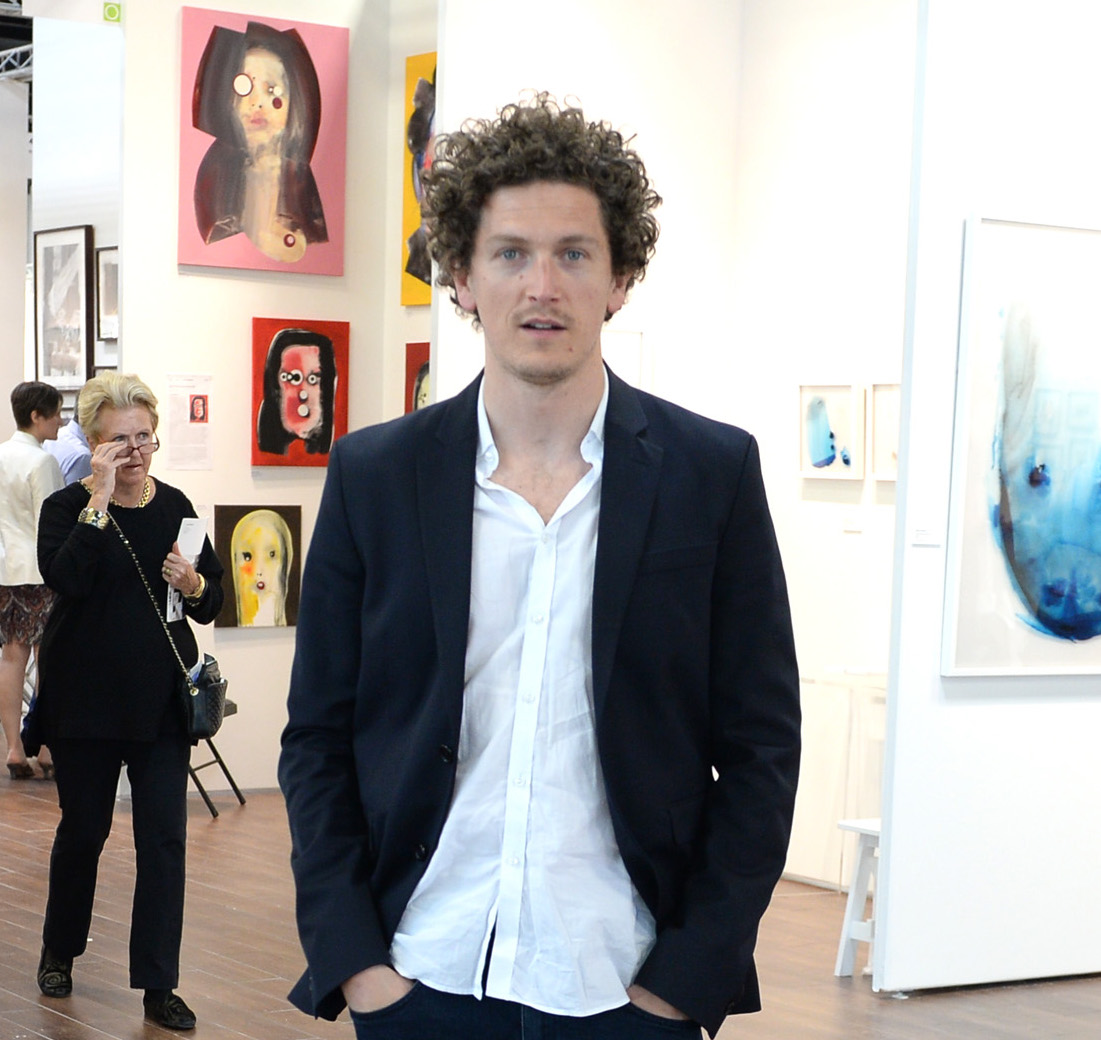 Founder & General Manager, The Other Art Fair
Ryan Stanier founded The Other Art Fair in London in 2011, with a mission to provide a vital global platform for artists to sell direct to buyers.  It has since hosted over 40 Art Fairs in London, New York, LA, Chicago, Dallas, Sydney and Melbourne and has sold over 28,000 artworks from young emerging artists from across 22 countries. The Fair has helped to launch the careers of many talented international art stars.  
An unmissable fixture of the international art scene, the Fair's overwhelming success and influence continues to grow, offering a unique programming including site-specific installations, engaging workshops, curated projects and guest exhibitions with thousands of the world's most exciting and collectable emerging artists. 
In 2016 the Fair was acquired by Saatchi Art, owned by Leaf Group. As the world's largest online marketplace for original art, Saatchi Art offers the artists of The Other Art Fair an incredibly wide new audience of buyers and allows them to join an international powerhouse of emerging talent, including more than 50,000 artists from over 100 countries.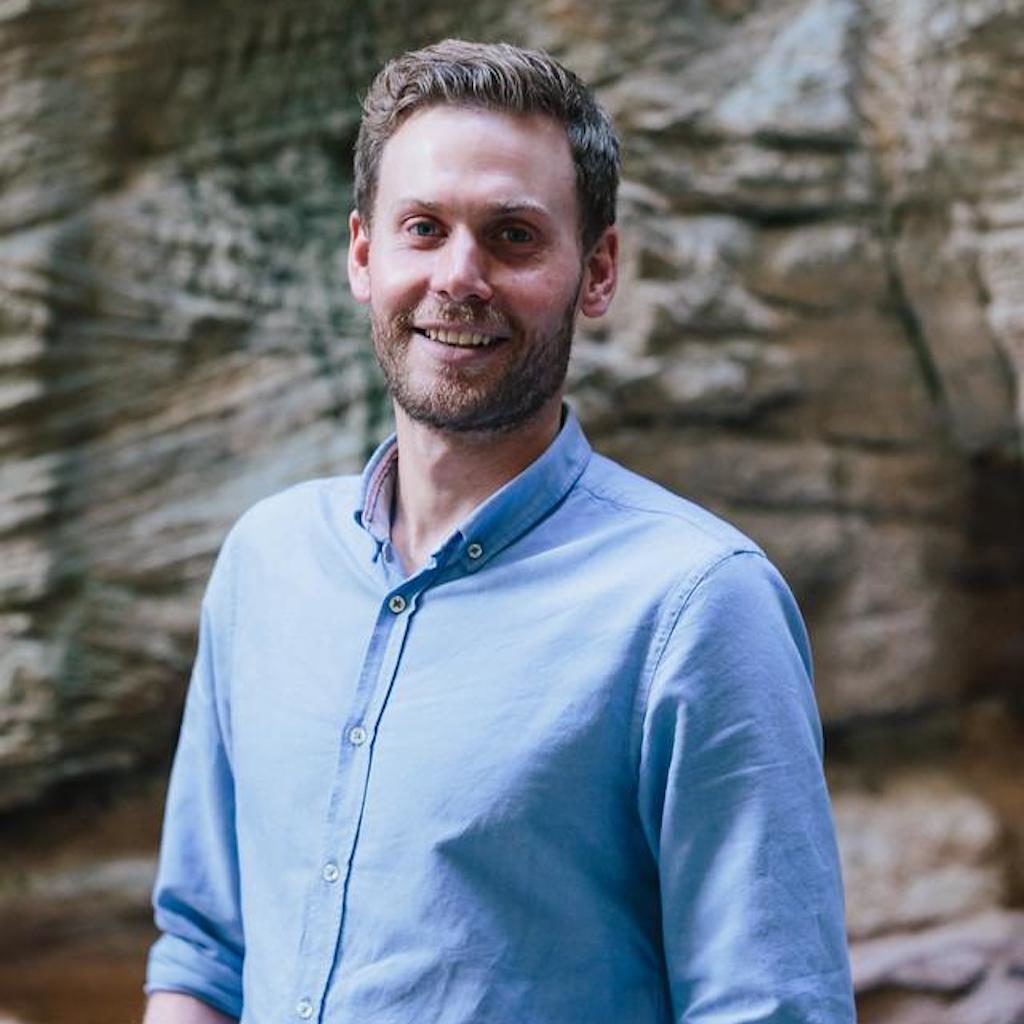 Fair Director, The Other Art Fair Sydney
Luke Potkin is the Fair Director of The Other Art Fairs Australia, overseeing art fairs held in Sydney and in Melbourne. Luke is originally from the UK and has over a decade of experience in running large-scale public events. In 2015 Luke launched the House Fair, an event that provided design-savvy Londoners direct access to high-quality interior design brands. The event flourished and eventually joined forces with The Arts & Antiques Fair Olympia, creating the House & Garden Festival, a multi-faceted event that spanned arts, antiques, and interior design. He is passionate about creating environments that help foster new connections between collectors and artists and took the helm at The Other Art Fairs Australia in 2019.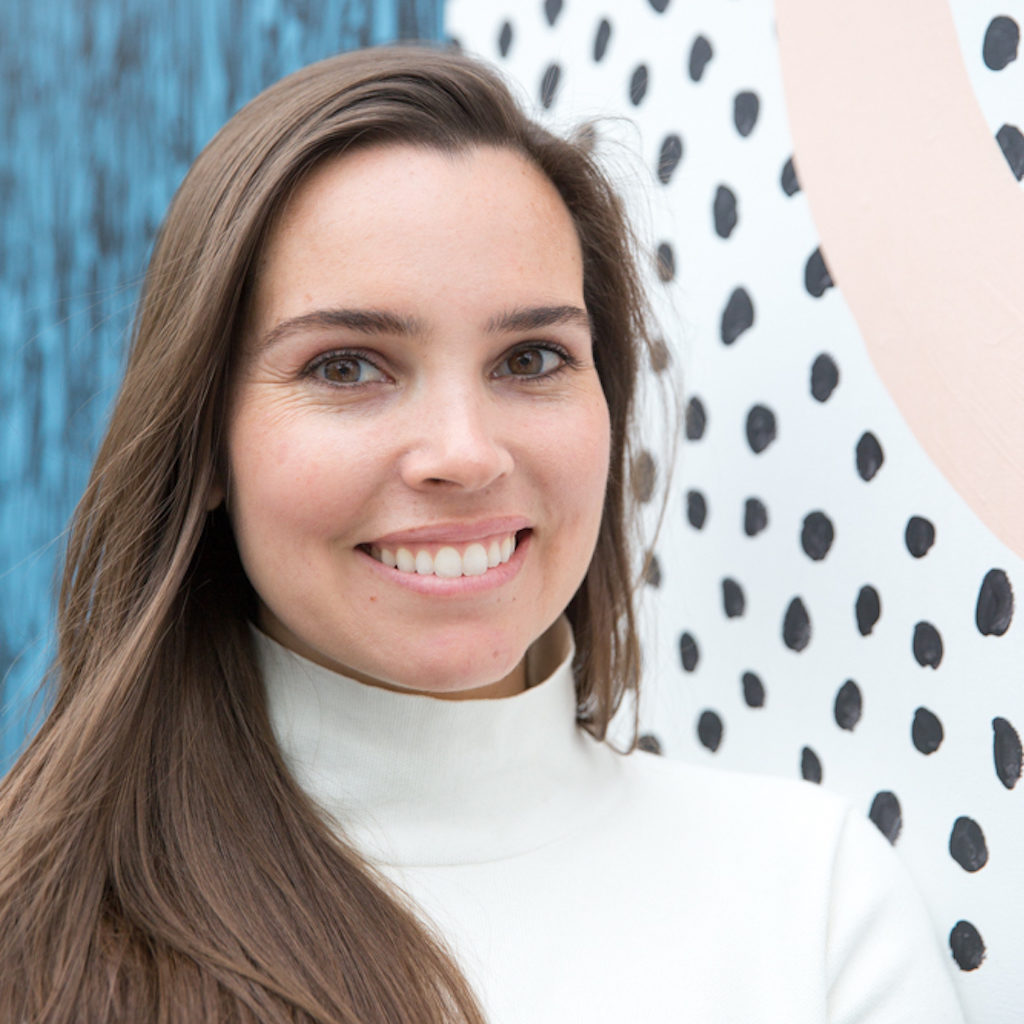 Fair Director, The Other Art Fair Dallas & Los Angeles
Nicole Garton is the Fair Director at The Other Art Fair Los Angeles and Dallas. She was formerly in charge of marketing at Saatchi Art, where she was instrumental in the start-up's transformation into the world's leading online gallery. In 2017, she developed Saatchi Art's brand presence at The Other Art Fair and played a key role in the Fair's US launch. Prior to joining Saatchi Art, Nicole wrote an arts column on Huffington Post and worked across PR, events, consumer trade-shows, and non-profit fund development. Before that, she interned at Los Angeles Contemporary Exhibitions and the Santa Monica Museum of Art. She has 10 years of experience working with emerging artists.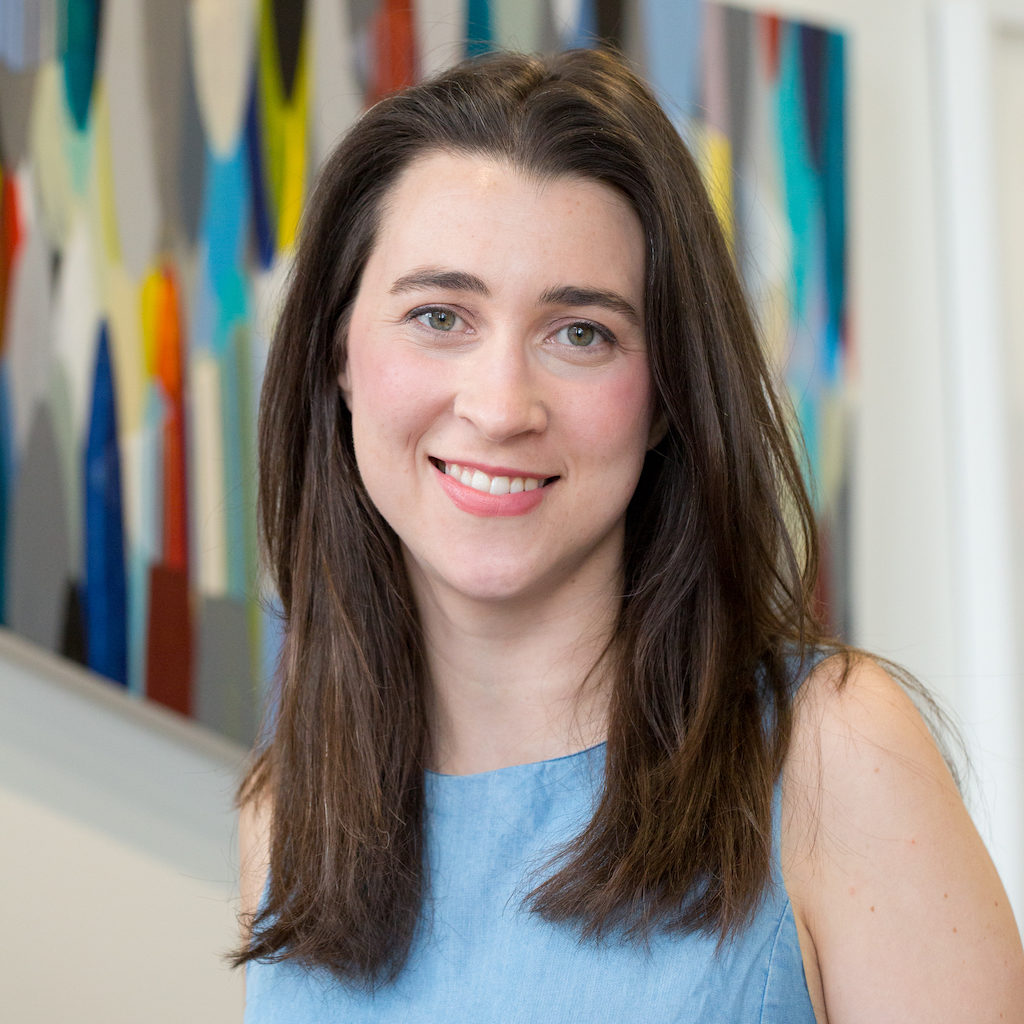 Fair Director, The Other Art Fair Brooklyn, Chicago, & Toronto
Sophie Lucas is the Fair Director at The Other Art Fair Brooklyn, Chicago, & Toronto. Over the past eight years, Sophie has been instrumental in developing the editions of The Other Art Fair in the UK, US and Australia. In 2018, she successfully launched the Chicago edition at Mana Contemporary, Pilsen, and re-positioned the Brooklyn Fair to present as a key satellite event during Frieze New York. Sophie received an M.St. in History of Art from the University of Oxford and a BA Hons (First Class) in Music from Durham University. Whilst studying, she worked at the National Portrait Gallery, London, and regularly presented academic talks at the Handel House Museum, London. She is currently based between London and New York.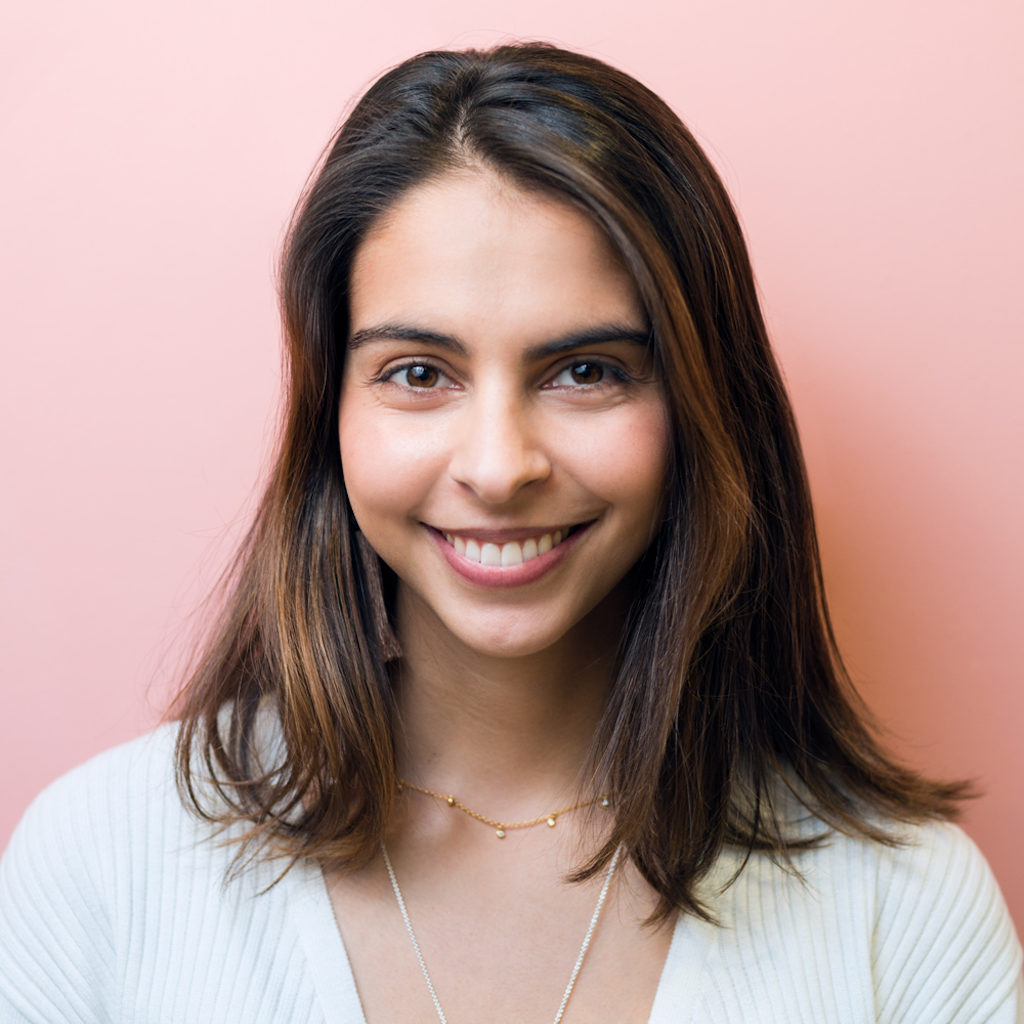 Senior Fair Manager, The Other Art Fair London
Anouka Pedley is the Fair Manager for The Other Art Fair London and has over 4 years experience working with artists from across the globe. Before moving to her current role as Fair Manager, Anouka managed artist outreach and creative programming for the UK Fairs, as well as artist communications for the global Fair brand. Her expert knowledge of the Fair's artist community and the London creative scene has led her to assist on Art Advisory projects for Habitat, CALM, musician Loyle Carner, Soho House & Co. and the Hoxton Hotel group. Anouka holds a BA Hons in Anthropology and Sociology from Exeter University.