Ahead of The Other Art Fair Toronto's launch in 2022, discover and buy online from a hand-picked selection of talented artists from the Fair's Toronto Artist Community. A sneak peek of what's to come at The Other Art Fair Toronto in 2022.
YORKVILLE MURALS
x
THE OTHER ART FAIR
This September 24 – October 11, 2021, The Other Art Fair partner with Yorkville Murals to showcase work by nine rising female artists from the Toronto area.
Coinciding with Yorkville Murals, an annual cultural event in the heart of the city, The Other Art Fair's curated pop-up takes over Yorkville Village where art lovers and buyers can browse (and purchase!) a hand picked selection of artworks that demonstrates the innovative and dynamic talent of Toronto's most promising artists.
Discover the featured artists below and shop the collection.
Find art you love at a price you like
Ottawa based artist Anthony Tremmaglia is inspired by the complexities of the everyday human experience. Tremmaglia combines paint, charcoal in multi-layered works that underscore our conflicting desires to both assimilate and break free.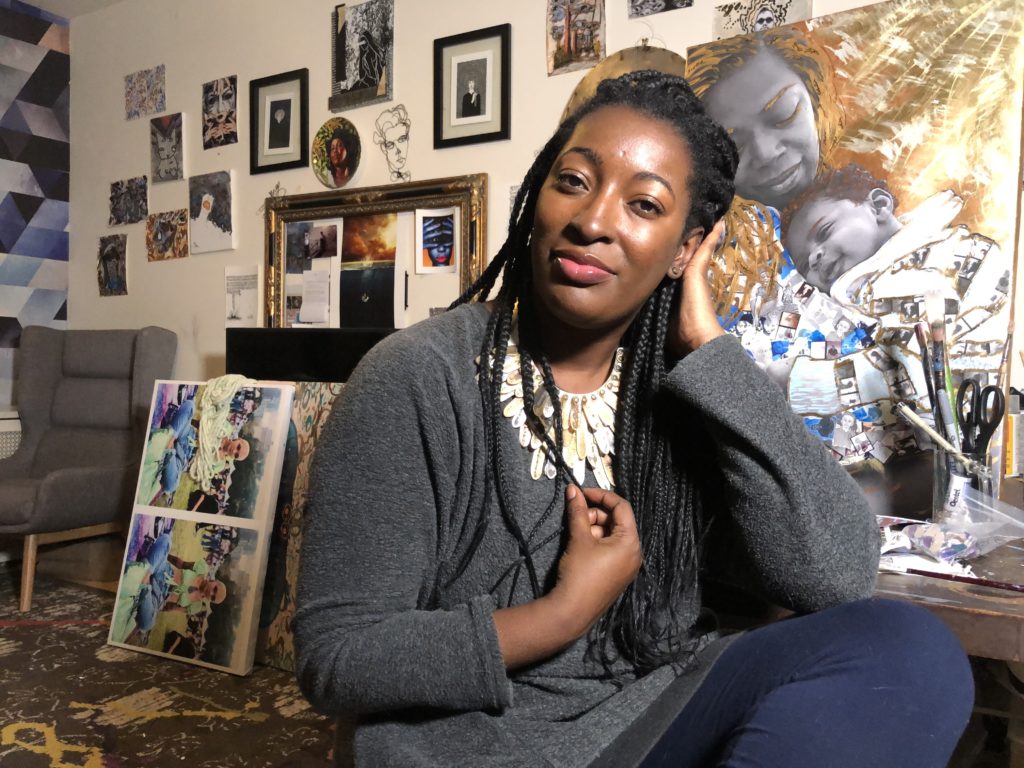 A Texan by birth, Courtney Minor now calls Harlem, New York home. She is a self-taught mixed media collage artist, photography, and sculptor who took 10+ years to come back to the craft. Her work explores the worlds that often we keep hidden starting from a photograph and building from there.
Get to know the art world's best emerging artists and what drives their process and inspiration.
New to Buying Art Online?
Read our essential guide for our top tips!
Share Toronto Online Studios with Your Friends
Join the Toronto Fair Community
Sign up and be the first to know all the latest Fair and artist news, Studio collections, exclusive special offers and more.