2022 Design Trend: Fiber Art
The emerging trends for 2022 make it clear that in times of instability and uncertainty, people look for comfort and sanctuary in their interiors. This is in part why fiber art, an ancient art form, has returned to the spotlight.
Fiber art, sometimes referred to as textile art, has universal appeal, spans world cultures, and represents one of the first inventions of humankind. In addition to their utilitarian purposes, textiles have a long tradition of decorative use. For example, textiles have graced the interiors of medieval castles and large estates for centuries in the form of tapestries and rugs.
However, it wasn't until the 20th century that these hand-crafted textiles began to be appreciated as fine art. Experimenting with fibers, yarns, and other materials, artists began exploring the medium's social and conceptual possibilities. In the 1970s, coinciding with the women's liberation movement, fiber art became an established method for criticizing the "low" and "high" art divide. Later on in the 1980s, as mass-produced art made on assembly lines and staffed by studio assistants—such as the works of Jeff Koons—became investment vehicles, fiber art arose as an alternative that prioritized the artist's personal "touch."
Cozy textiles, natural hues, and other organic materials have been interior design staples for centuries. They are not only able to be seamlessly incorporated into virtually every design style—from mid-century modern to farmhouse to traditional—but they also help to foster a warm and welcoming ambiance.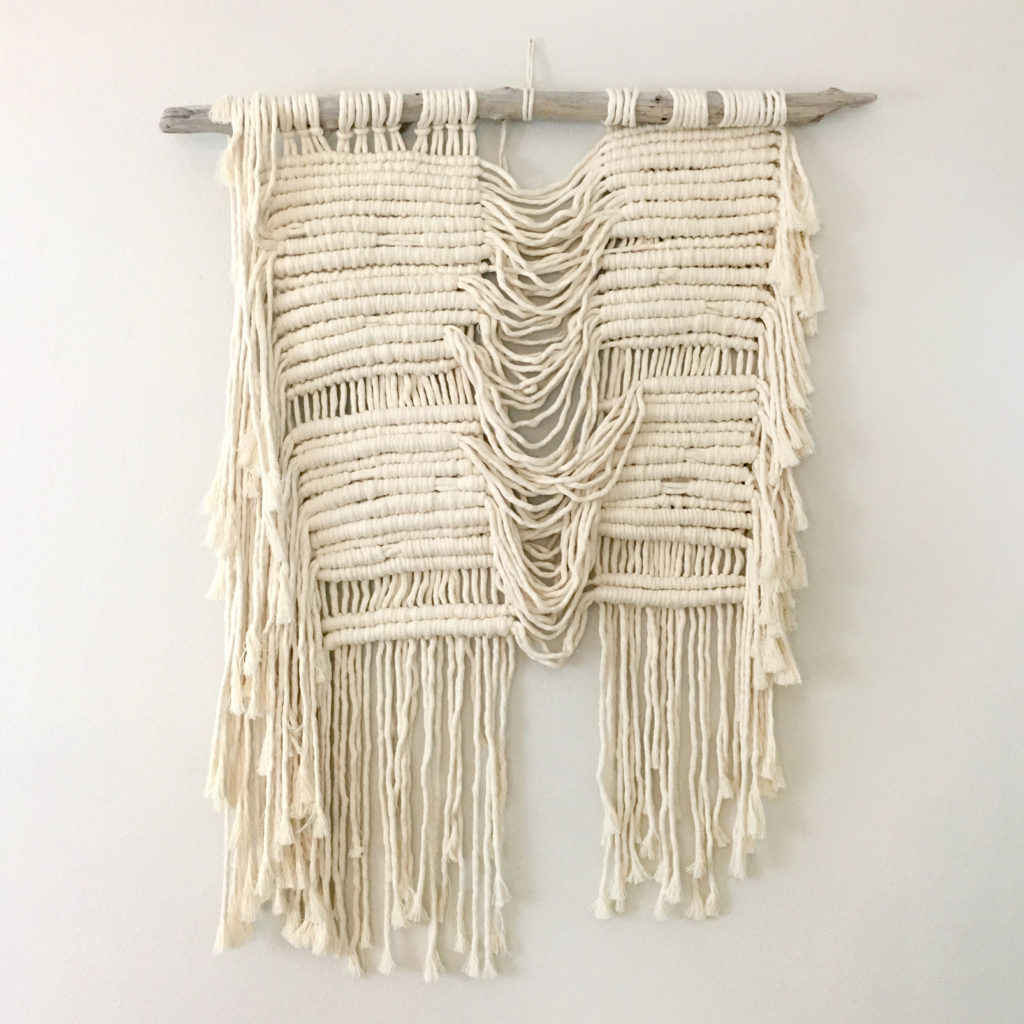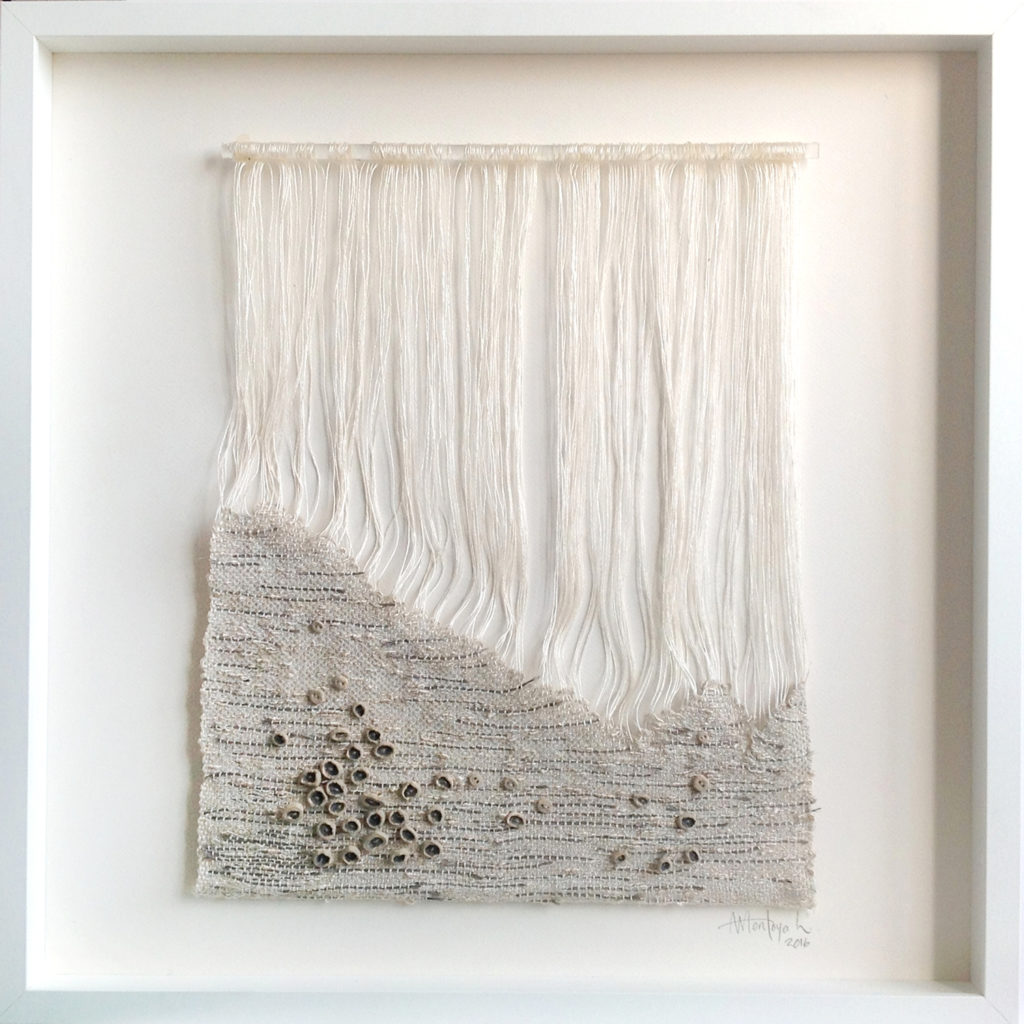 Textile art plays a major role in the artwork that Saatchi Art Chief Curator & VP of Art Advisory Rebeca Wilson brought together for the 1 Hotel Toronto. To emphasize its positioning as a  "sustainable urban retreat," Rebecca curated an art collection consisting of all handmade items, and in particular, those that utilize natural woods, stones, and fibers.
Among the artwork featured at 1 Hotel Toronto is Lizzie DiSilvestro's installation, Marble Stone, which features natural cotton draping that is hand-woven onto foraged driftwood sourced from Michigan's Lake Superior. And then there is the work of artist Ana Montoya, which draws upon botanical themes. Inspired by mushrooms she's stumbled upon in nature, her sculpture Fungi Aereo consists of a cotton-silk weaving, fique (a sturdy plant fiber), and handmade ceramic buttons.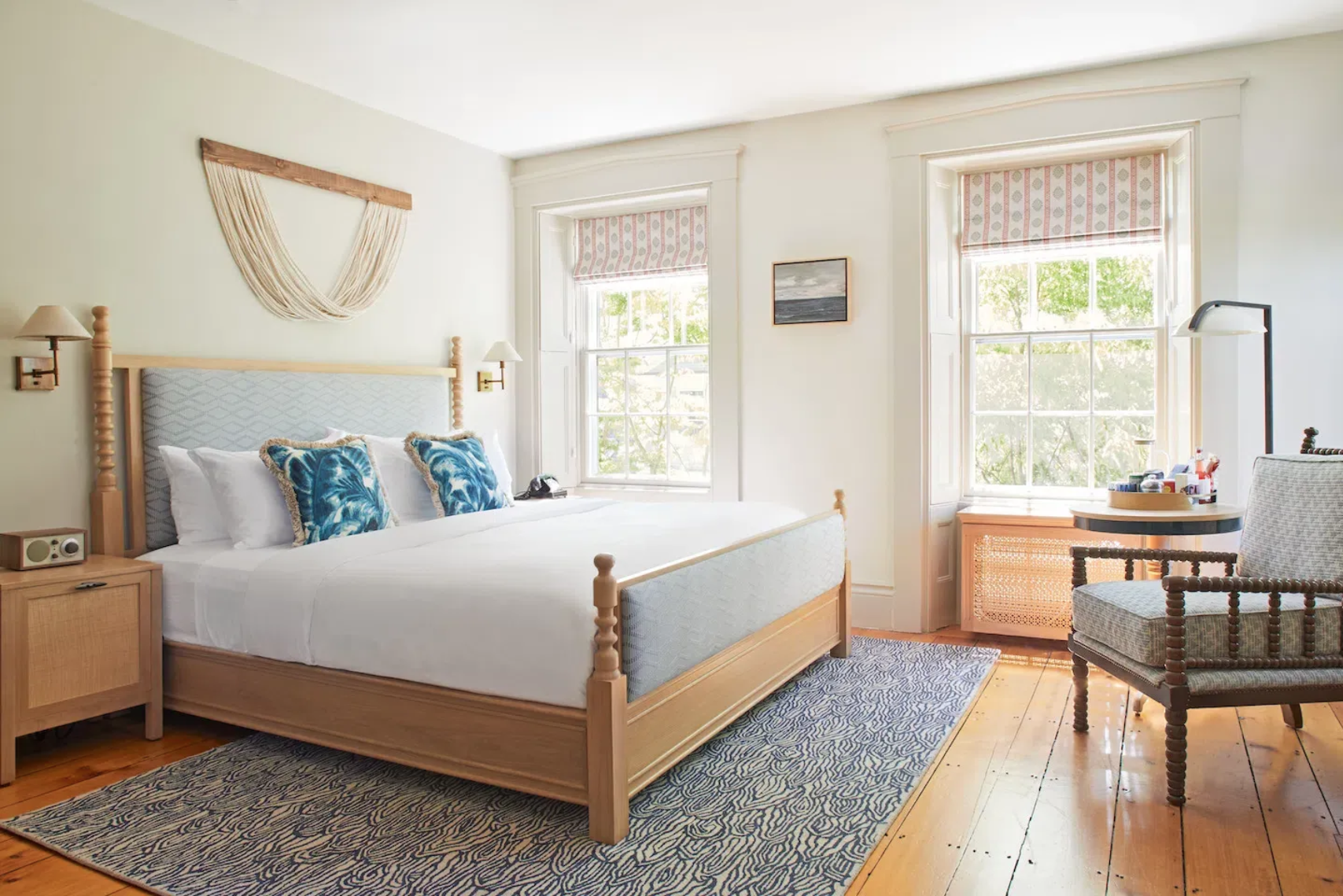 Saatchi Art's Art Advisory team also recently worked on a project with Faraway Nantucket to similarly evoke a warm and welcoming atmosphere through the use of natural materials and textiles. Located in Nantucket's historic downtown on a 200-year-old classic New England property, Faraway has a unique feel of seafaring mystery and timeless comfort.
Through the creation of draping, large-scale tapestry pieces made by a local fabricator, Saatchi Art art advisors were able to provide each of the 62 guest rooms in the boutique hotel with stunning wall hangings. These highly textural sculptures were crafted by intertwining locally-sourced nautical rope specific to Nantucket. These artworks complement the classic coastal furniture and details, giving the guest rooms a breezy and bright feel, with subtle nods to the town's maritime heritage.
If you are looking to achieve a similar feel to these properties in your upcoming design project, many Saatchi Art artists are working in textiles and are pushing the boundaries of fiber art. As a contemporary fiber artist, Aby Mackie emphasizes the importance of sustainably sourced and recycled materials. She breathes new life into discarded textiles and fabrics by elevating them to art and associating the materials with new value and importance.
Similarly, Ami Park works with age-old materials like rope and yarn and shapes them into intricate and modern designs. In her fiber art, Ami gives form to sounds and vibrations and is inspired by the irregular and infinite patterns found in nature. Her most recent work showcases her mastery of hand embroidery, as well as her deep connection with the natural world through sound and touch.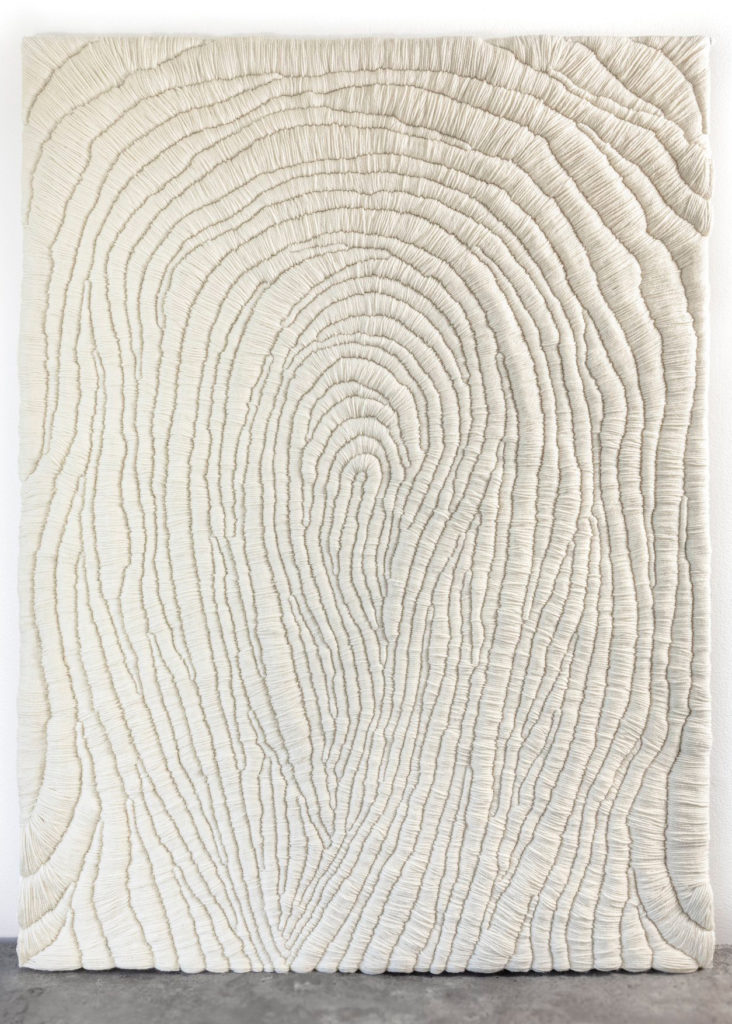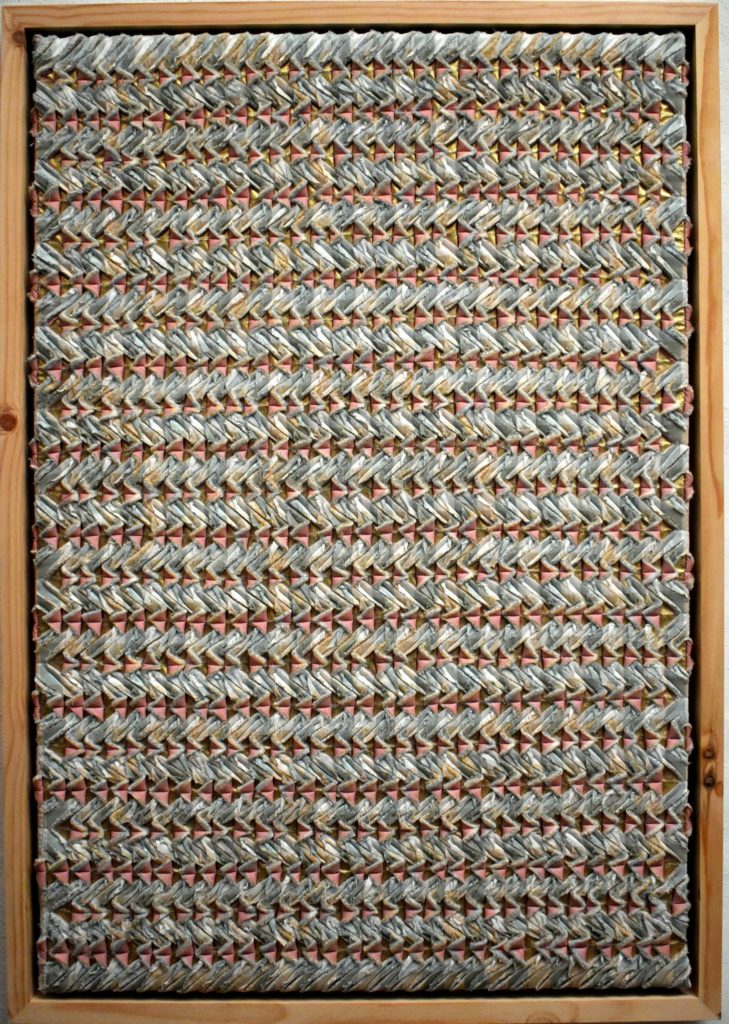 Made with raw cotton, linens, and other organic materials, Olya Tereschuk's mixed-media collages are a perfect example of the fiber art trend for home decor and embracing soft textures, natural shapes, and muted earthy tones.
Today, the tactile appeal of fiber art is being embraced by the design market as a reprieve from a world increasingly infringed upon by the cold "touch" of technology. Fiber art, and the primacy of its sensorial appeal, offers an increasingly rare escape from our world of mass-production and pervasive technologies.
Looking for more inspiration? You can find our curators' most recent collections here. If you would like to work with a Saatchi Art art advisor to help curate art to meet your design vision and goals please contact us  —we'd love to hear from you!