Art for Multifamily Projects
3 Steps Towards Successful Curation
With a focus on utilizing art to build community cohesion, here are the three things that art advisors should consider when curating art for a shared space: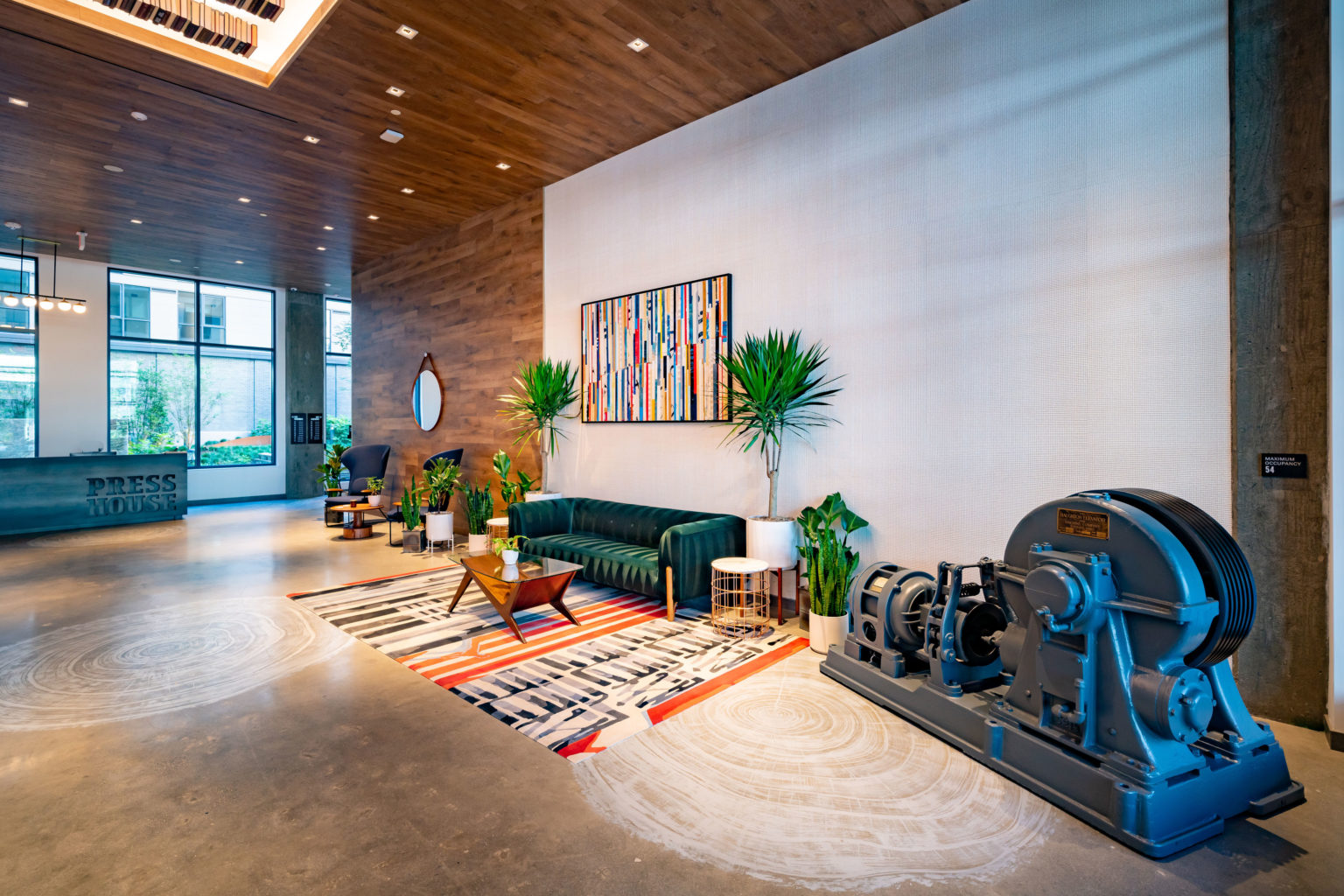 1. Work with the local artist community
Collaboration is essential for any large-scale project; particularly one focused on community building through improvements to public spaces. Working with local art organizations and artists should be one of the first steps when planning the artwork featured in a shared space. These local partnerships are a great way to earn the community's trust and support. When Saatchi Art curators started to source art for Lilia Waikiki, they knew they needed a local artist familiar with the area that could create a statement piece highlighting the natural wonders of Honolulu. When planning the art for a public space, it's essential to reflect on and complement a community's unique characteristics and principles. 
2. Art to enhance engagement and community-building
Consider adding artworks and installations that speak to the neighborhood's or building's history and unique features. When closely integrated within the design of a building, art is a form of expression that adds greater cohesion to the space and makes it feel more present for residents and visitors. When Saatchi Art curators worked with the Rockwell Group on the Press House in Washington D.C., they wanted to bring the building's historical use as a printing factory into the selection of artworks. To do so, they chose to feature collage works, which utilized recycled materials, paper, and typographic imagery. These artworks made the history of the space come alive in a dynamic and thought-provoking way each day for the tenants. 
3. Start small before you go big
When faced with curating walls for large spaces, we tend to want to think of large pieces of art. However, it's smart to think first about small ways to bring together public spaces and public art and gradually expand from there. For example, adding a small sculpture or framed objects, as  Saatchi Art curators did for Lilia Waikiki proved to be a simple but effective way to subtly transform public entryways and byways into areas of interest and beauty. 
To further build on these three examples, explore this recent collection focusing on artworks for multifamily projects. Don't hesitate to contact us at trade@saatchiart.com if you'd like to work with us on your hospitality, luxury residential, commercial, or healthcare projects.