California Mid-Century Style
The end of World War II saw groundbreaking advancements in manufacturing, an easing of wartime austerity, and an explosion of creativity among architects and artists. With the promise of employment, a warmer climate, and growing prosperity, post-war California became an attractive destination for artists in New York and Europe. Bringing modernist influences with them, these creatives migrated to California, turning Los Angeles into an American cultural center and spurring the creation of the (now classic) California mid-century style. 
Between 1945 and the 1980s, architects in California were building homes across the state with designs centered on simplicity and coming together with nature. With roots in the Bauhaus and east coast modernism, the movement took on an entirely new form on the West Coast. 
California modernism built its aesthetic around organic textures, naturalistic environments, and warm and comforting colors, and in doing so distinguished itself from the constrained, hard-edged look of its east coast and European precursors. Today, we recognize the California mid-century influence through the use of bold lines and organic and geometric forms.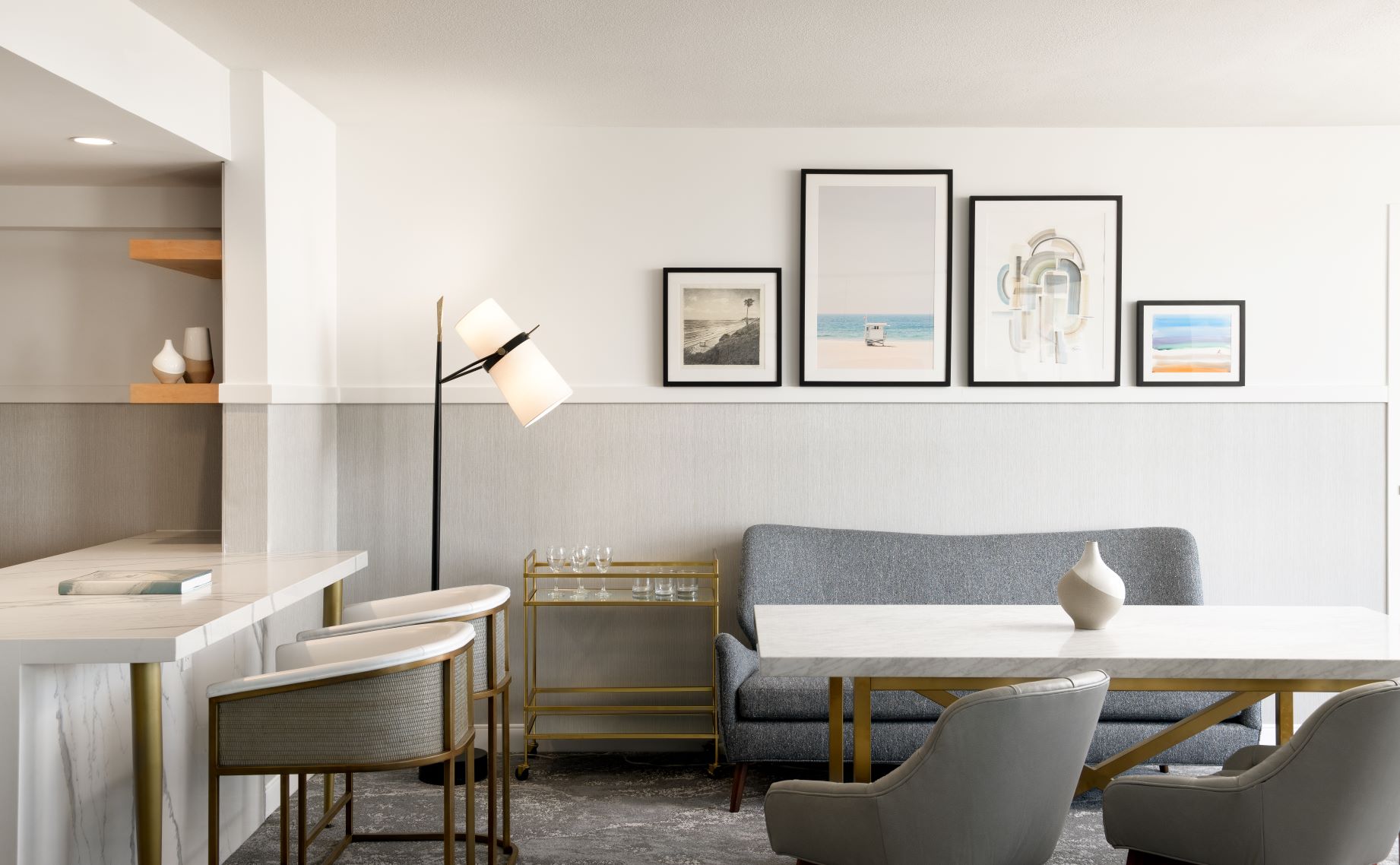 Highlighting the interconnectedness of mid-century design and art, the experts at Saatchi Art recently curated the newly renovated spaces throughout the 
Culver City Hilton
with artworks by local Southern California–based artists. Inspired by the region's coastal tones and surf culture, the comfortable and relaxed decor designed by 
HBA
 immediately transports guests to a vacation mindset and a simpler time. The hotel itself is surrounded by Californian history and adjacent to cultural landmarks such as Culver Studios, where the historic Gone With The Wind mansion still stands. With light-filled modernist spaces and broad expanses of walls and glass, the hotel is a perfect example of the long-standing influence California mid-century design has had on contemporary art and culture. As our art advisors at Saatchi Art and the designers at the Culver City Hilton can attest, the styles associated with this period in California's history have become shorthand for simple beauty and comfort in interior design.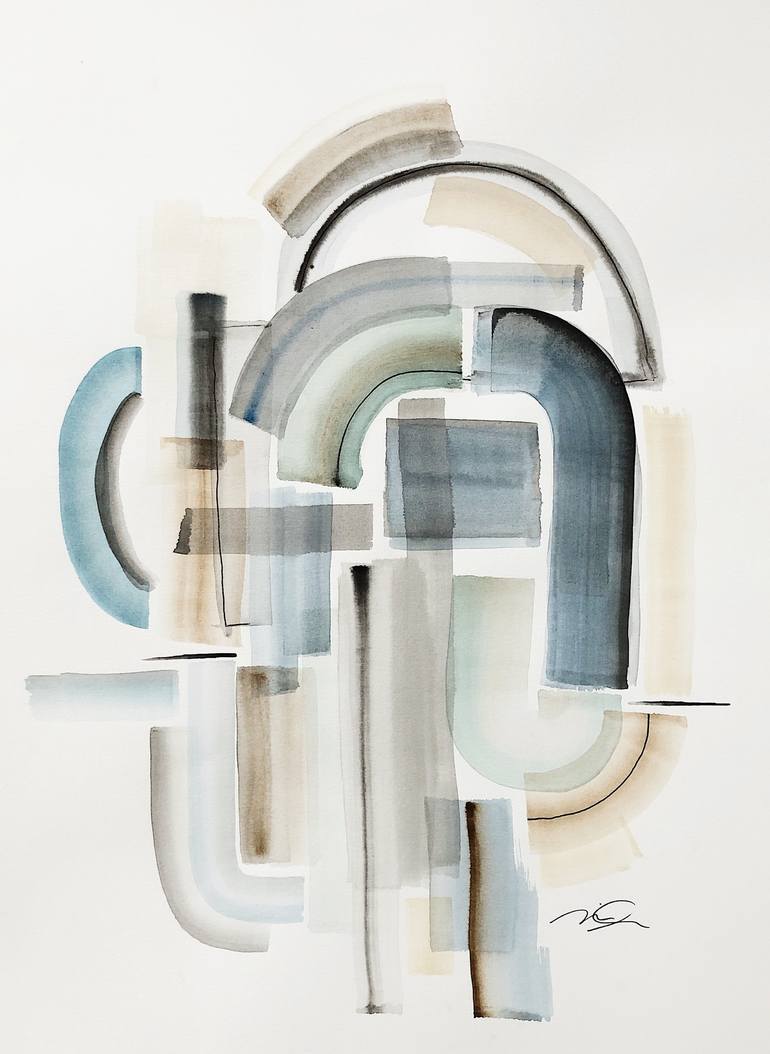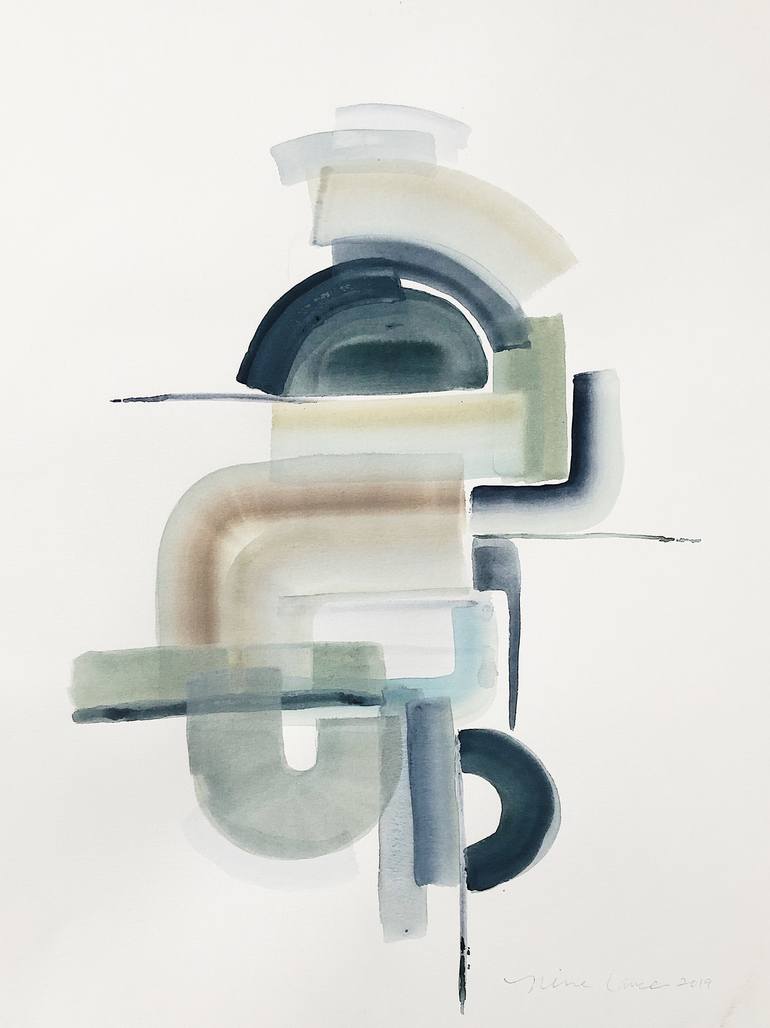 Timeless pieces inspired by mid-century modernism like Nina Lance's Forma 002 and Forma 003 adorn the guest rooms of the property. Notable Southern Californian photographers such as Jens Ochlich, Brian Biles, and Lukas Griffin play into the hotel's "California cool" aesthetic and deliver a comforting blend of optimism and carefreeness.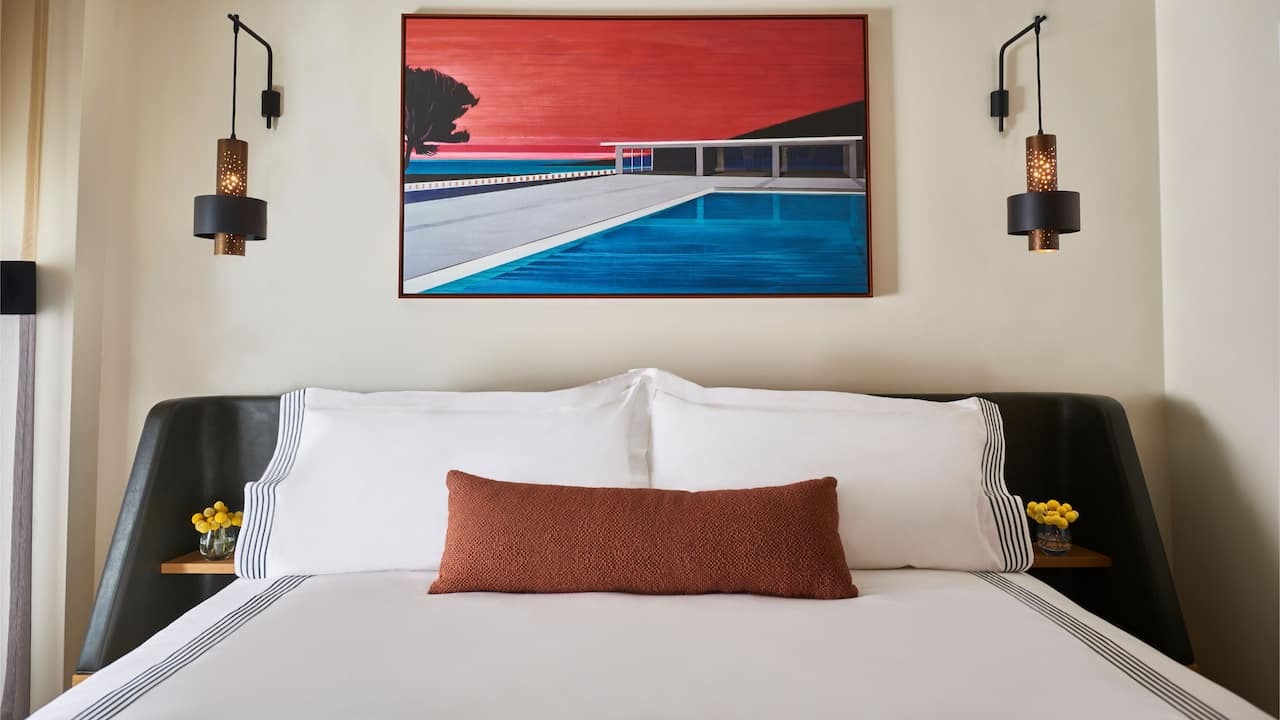 Similarly, the tommie Hollywood is another example of a contemporary take on the quintessential California mid-century style. Located in the heart of Los Angeles near Sunset Boulevard, the hotel exudes creativity and culture. So design firm Studio Collective brought in the Saatchi Art Art Advisory team to curate a collection that could deliver on the client's creative vision. Chief Curator Rebecca Wilson selected artworks inspired by mid-century modernism for the 200 guest rooms, such as Sunset Pavilion by Netherlands-based artist Cecile Van Hanja.
She also curated a collection of original artworks for the public spaces that would amplify the California Mid-Century style of the hotel, choosing statement works by Southern Californian artists such as Bruce Rubenstein and Valerie Wilcox to add organic textures, warmth, and vibrancy to the communal spaces.
Interested in seeing more? Discover other Saatchi Art artists who play with abstraction and offer unique takes on mid-century modern and other design trends here. If you're interested in working with Rebecca, or another member of our Art Advisory team, please contact us —we'd love to hear from you!