Meeting Brand Standards & Crafting a Unique Experience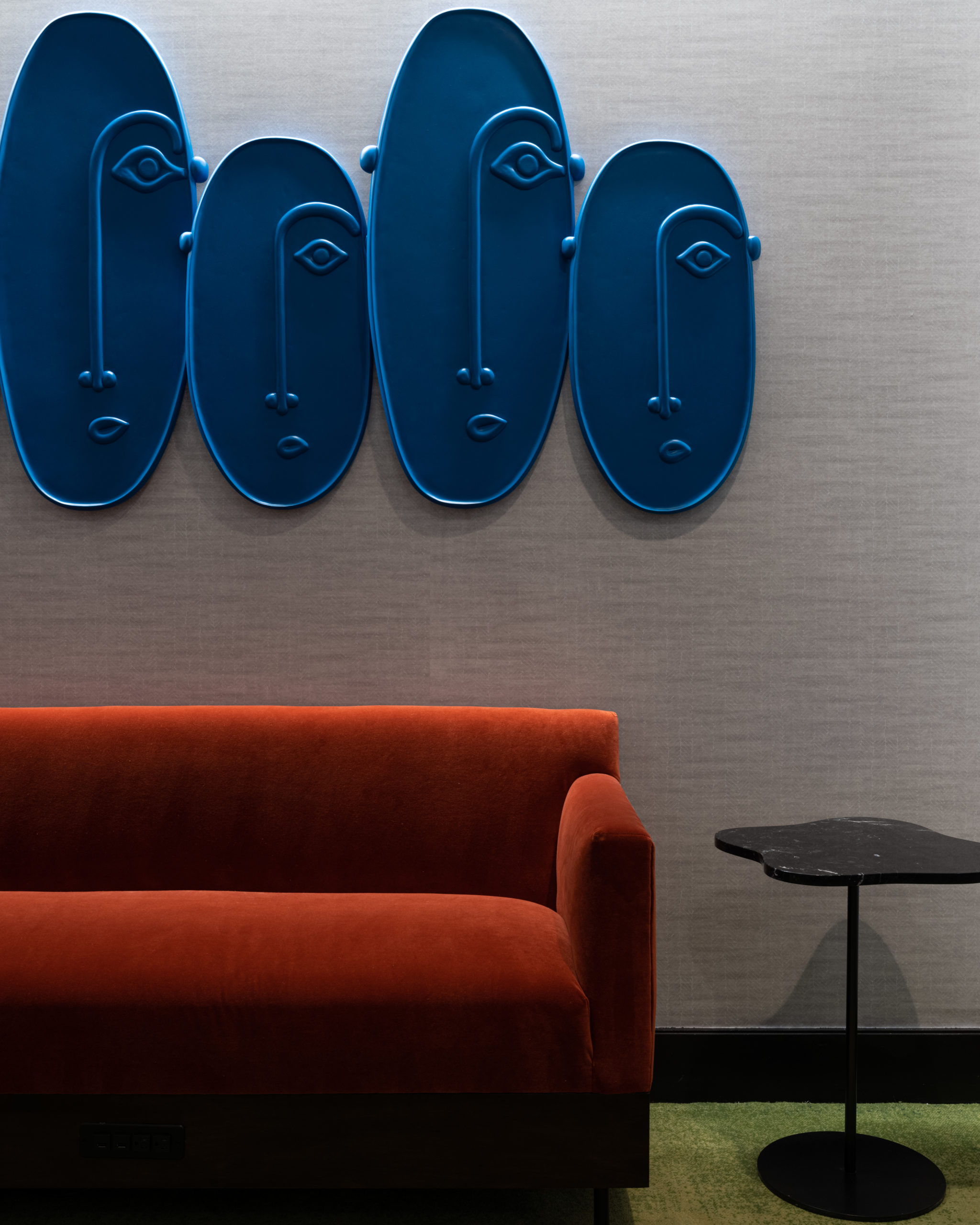 Whether it's a statement piece for a hotel lobby or a small-scale sculpture collection atop a  cocktail bar, the art displayed in any public place can speak volumes about the brand's identity and mission. Making your space welcoming to guests and setting yourself apart from the competition requires more than a desirable locale or bespoke offerings. Art is an integral means of telling your company's unique story and demonstrating why people should be interested in what you have to offer.
With guests increasingly researching hotels and other accommodations entirely online and well in advance of their stay, it is more important now than ever for brands to have a distinct style, message, and well-defined story to stand out amongst competitors. Having a fully developed story and carefully curated image also helps you show guests what to expect long before they arrive and builds excitement and expectations about their upcoming experience. For brick-and-mortar businesses like hotels, building your brand doesn't only depend on your written story but the message you tell through carefully designed interiors, furnishings, and artworks.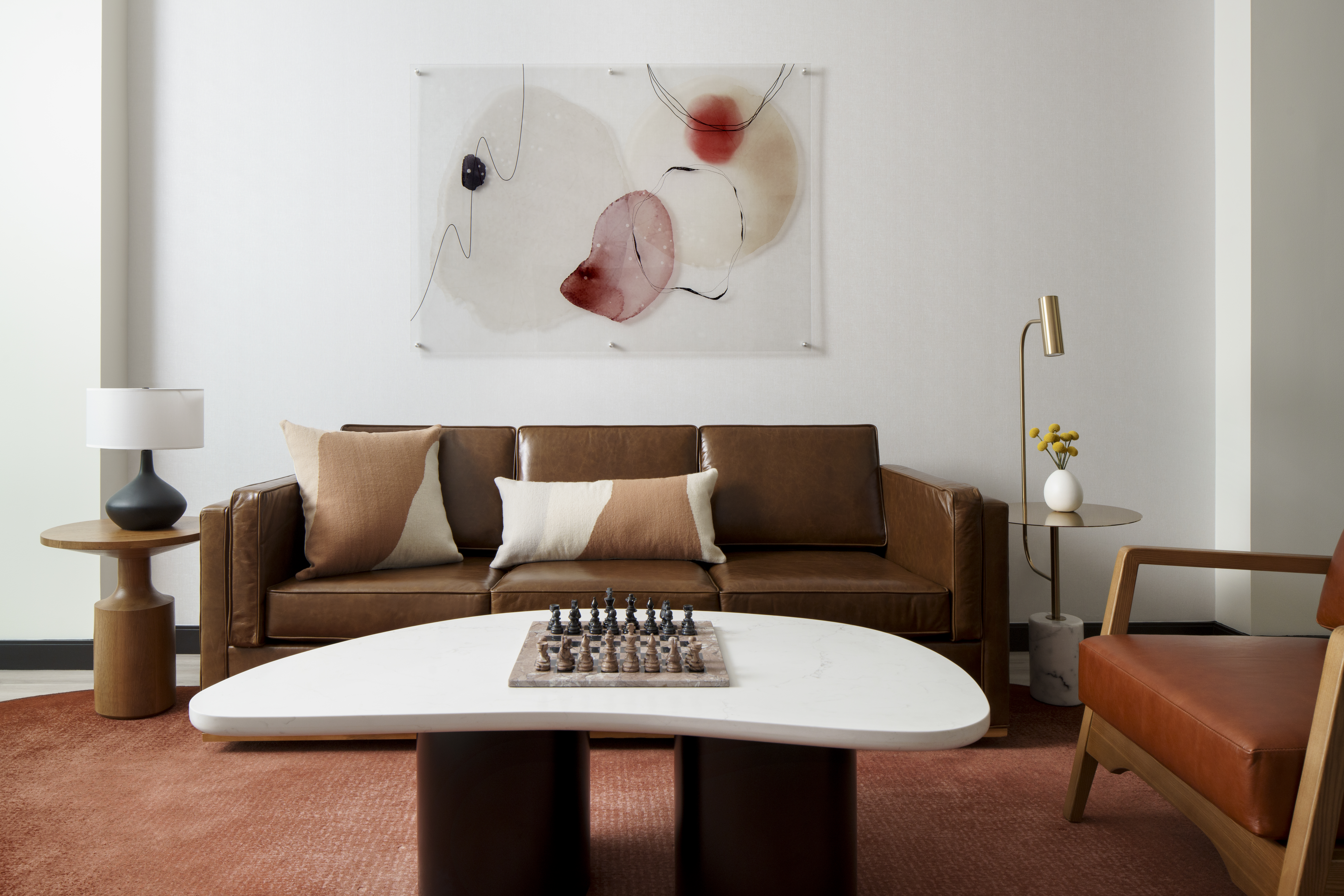 A great example of bolstering a brand's unique story and image through an art collection is the artwork on display at the Hyatt Centric Buckhead in Atlanta, Georgia. Hyatt Centric defines their guests as "Modern Explorers" and as individuals who are "savvy, curious…and want their experience to be intuitive and smart," says Kristine Rose, vice president of brands, Hyatt. Hyatt Centric wants each hotel to foster an eclectic and fun design for guests to enjoy their stay, whether for business or pleasure. To help drive home the core values of these new properties, Saatchi Art curators proposed creating unique works with local fabricators to shift the hotel's written story into a visually engaging and approachable selection of artworks.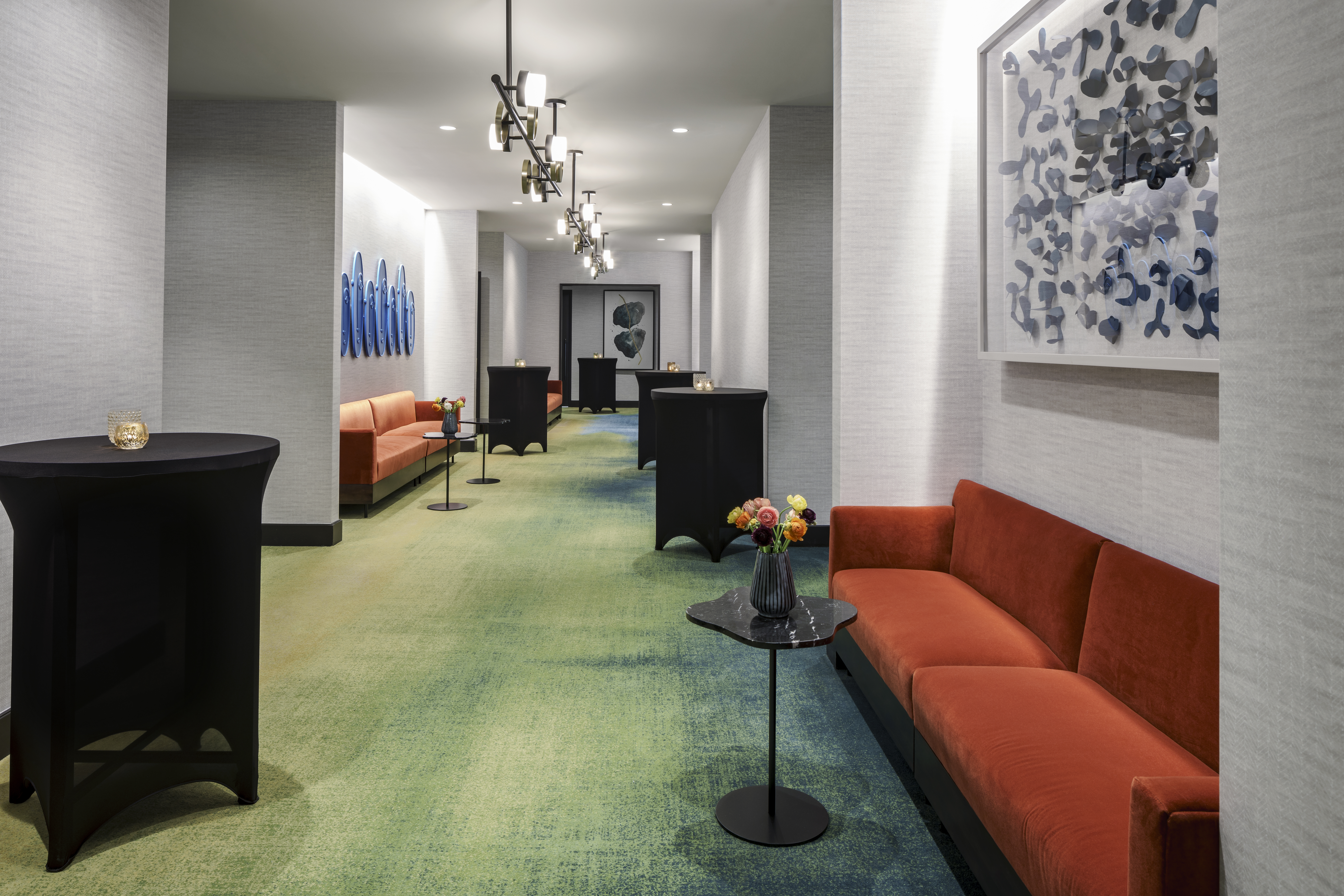 Paying homage to the history of Buckhead, Hyatt Centric Buckhead Atlanta features upscale, stylish designs that embody the district's artistic legacy. Inspired by both Georgia's pottery heritage and modern Buckhead as a premier fashion, business, and entertainment destination, the hotel is a flurry of vibrant colors and patterns. When curating the art collection for the boutique hotel, Saatchi Art curators brought forth Buckhead's deep history in pottery through custom sculptures and installation pieces meant to resemble earthenware motifs and palettes. Taken altogether, the public and private spaces of Hyatt Centric Buckhead Atlanta create a viewing experience for guests that celebrates the area's unique pottery heritage through art. 
Saatchi Art curators focused on simplicity and thoughtfully designed artworks in response to the desires of Hyatt Centric's target audience and brand standards. With an emphasis on straightforward and approachable pieces, Saatchi Art advisors curated a collection of artworks that further bolstered the hotel's welcoming atmosphere and accessibility. 
If you are interested in pieces that put storytelling at the forefront of their art practice, explore this recent collection curated by Saatchi Art Hospitality Art Advisor Connie Kim. Contact us if you'd like to learn more about Saatchi Art's advisory services for hospitality, luxury residential, commercial, and healthcare projects.