Billing itself as "a quintessentially California hotel," tommie Hollywood is characterized by a casual contemporary vibe that is a hallmark of the Golden State. Its location in the heart of Los Angeles near Sunset Boulevard also informs the hotel's strong focus on culture and creativity. Mid-century modern touches abound—from the architectural cues borrowed from the L.A. Case Study Houses of the '50s and '60s to material elements like stone pavers, teak and cedar wood planks, and blackened steel hardware—and are set against the backdrop of a lush urban oasis.
So when design firm, Studio Collective, was gearing up for the new Hyatt property's opening in late 2021, they knew that artwork would be elemental to conveying the creative spirit, elevated minimalism, and local energy that make the tommie unique. They brought in the Saatchi Art Art Advisory team to curate a collection that could deliver on the client's creative vision.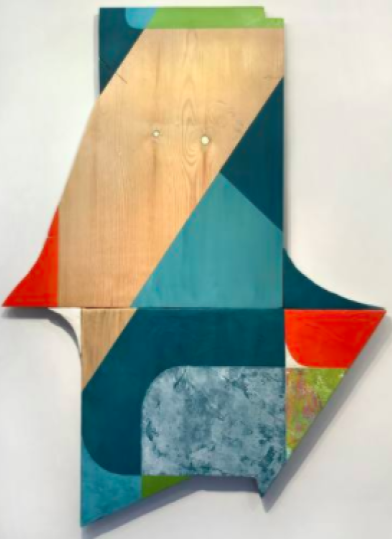 Chief Curator Rebecca Wilson put together an art collection that would elevate the mid-century inspired design of the hotel and evoke that period of time in southern California. For the standout pieces dotting the hotel's public spaces, Rebecca curated a group of local artists to bring the city's creativity inside the property. Statement works by Bradley Duncan, Matthew Olivar, Bruce Rubenstein, and Valerie Wilcox—all working in California—contribute texture and warmth to the communal areas. Many of the featured works make use of natural materials as well as a stunning desert color palette—from Bradley's tall, hand-carved wood relief sculptures in the lobby to Bruce's monumental 7-foot-wide abstract composition.
For the 212 guest rooms, Rebecca selected works by Netherlands based artist Cecile Van Hanja. Best known for her abstracted renditions of modern architectural spaces, Cecile's paintings depicting homes and pools immediately transport guests to the mid-century spaces that inspire the hotel's design and experience.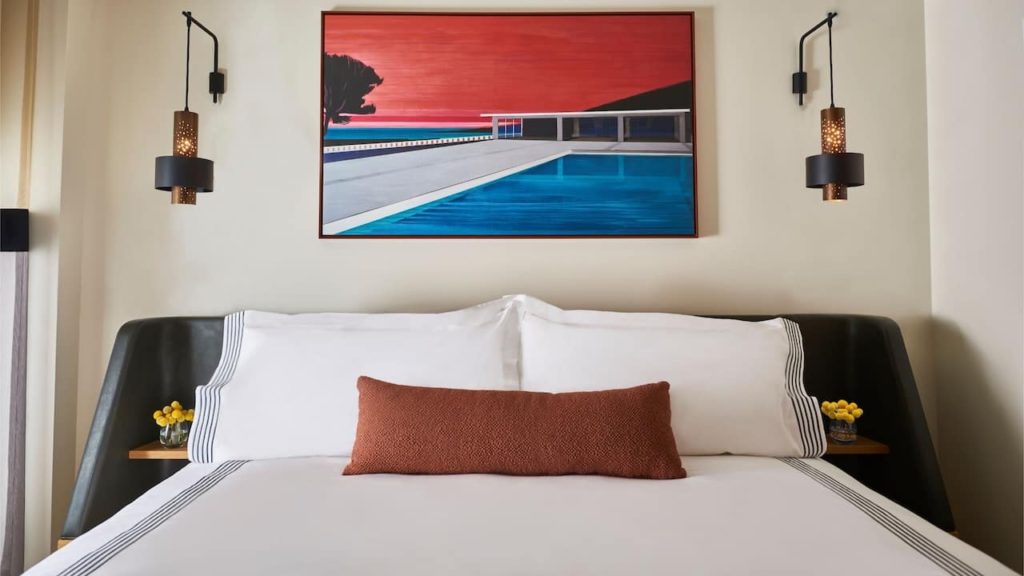 The addition of these original artworks and prints to the tommie Hollywood makes for a one-of-a-kind stay infused in the mid-century modern aesthetic. If you're interested in working with a Saatchi Art advisor on your next project, please get in touch with us at trade@saatchiart.com